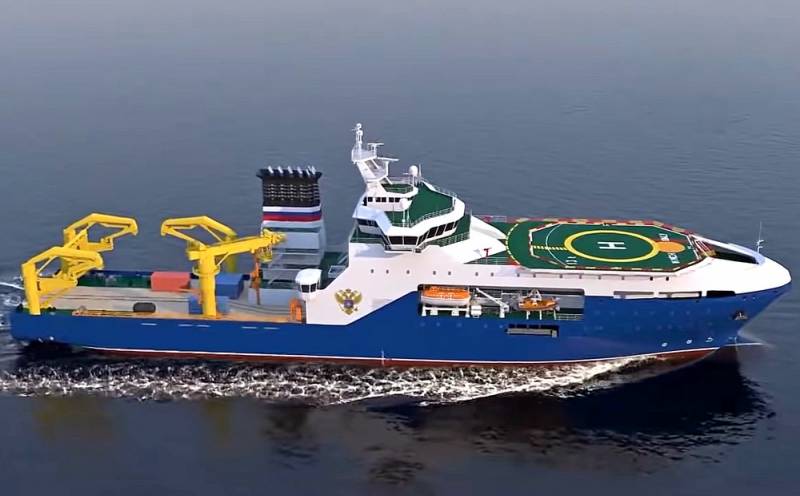 In Russia, the construction of new multifunctional research vessels for an unlimited navigation area has started. This is an important event for our country, since in recent decades the Russian research fleet has not been in the best condition, and there were reasons for this.
After the collapse of the Soviet Union, Russia got only 24 ships from the composition of the once largest scientific fleet in the world. By 2013, 13 of them remained in service. At the same time, today these ships are hopelessly outdated both morally and physically.
For a long time, Russia could not begin to create new ones, since the Soviet fleet was mainly built in Finland, Turkey and Ukraine. Thus, our country practically had to re-learn the design of ships of the above-mentioned class.
Now we can say with confidence that Russia has successfully coped with the task. In July, a new vessel for the Russian Academy of Sciences was laid down at the Vyborg shipyard, and two more completely new research ships were laid down at the Zvezda shipyard the day before.
The latter will be able to take on board helicopters, carry unmanned underwater vehicles, break ice up to 80 cm thick and carry out a wide range of scientific research.
However, not only the Russian Academy of Sciences is involved in the development of the research fleet. Ships for exploring the seabed, searching for sunken objects, rescue operations and, of course, reconnaissance are also being built for the needs of the Ministry of Defense.
In general, it is planned to build 2035 research vessels by 90. Consequently, in the foreseeable future, we should expect the Russian civil and military scientific fleet to reach a fundamentally new level of development.