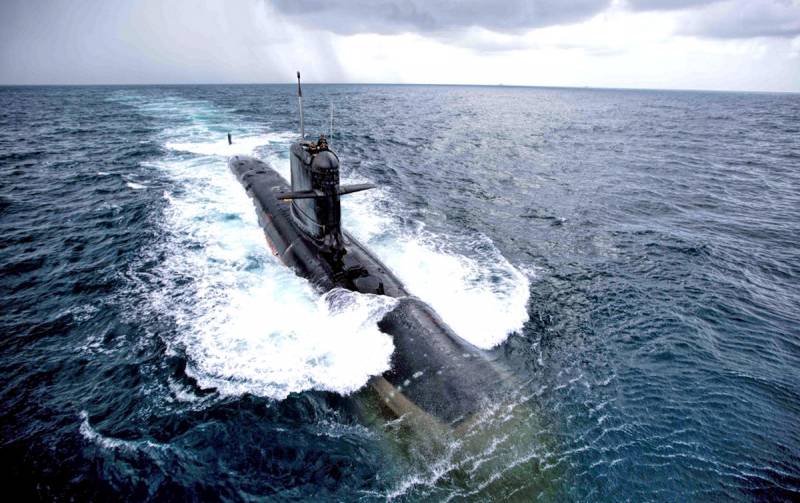 The United States, Britain and Australia have entered into a security partnership agreement. The new alliance, which has a clearly anti-Chinese orientation, was named AUUKUS (AU - Australia, UK - United Kingdom, US - United States). As part of the trilateral agreements, the countries will exchange military
technology
, including promising ones.
Thus, Australia, with the help of Great Britain and the United States, will be able to develop and build its first nuclear submarines. At the same time, Canberra will continue to comply with the international Treaty on the Non-Proliferation of Nuclear Weapons.
As the first AUUKUS initiative, we intend to support Australia in obtaining nuclear powered submarines. The development of Australian nuclear powered submarines will be a joint endeavor of the three countries with an emphasis on interoperability, commonality and mutual benefit
- noted in a joint statement of the three countries on the occasion of the formation of a new union.
It is noteworthy that back in 2016, during the Australian tender for the construction of 12 submarines, the French shipbuilding corporation DCNS won a landslide victory over Germany and Japan. According to a contract signed later between Paris and Canberra, the cost of which ranged from 66 to 90 billion dollars, the French were to supply the Australians with 12 new submarines of an unnamed project. Now all agreements between the two countries are considered invalid.
This decision is contrary to the letter and spirit of Franco-Australian cooperation, which was based on political trust and the development of a high-level industrial and technological base for the needs of Australia's defense.
- said in a joint statement of the Ministry of Defense and the Ministry of Foreign Affairs of France.