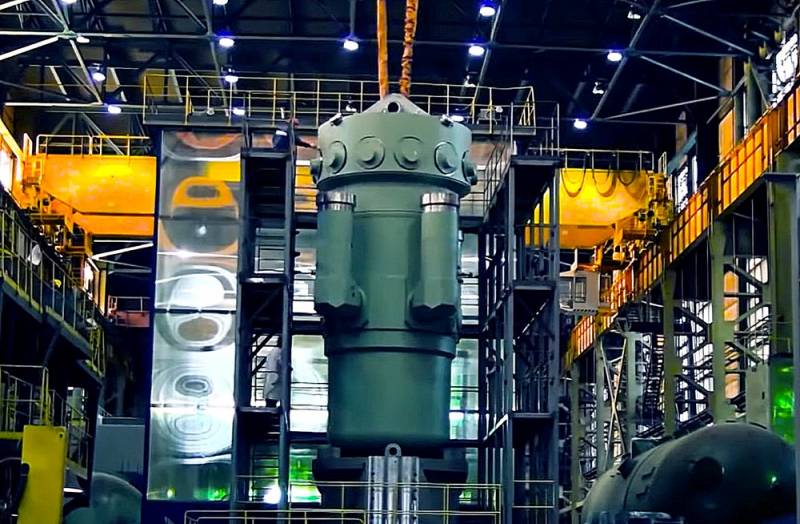 In a recent report by the International Energy Agency, it was said that by the middle of the century, most countries in the world will try to reduce carbon dioxide emissions to zero. This trend will become the main driver in the energy market.
At the same time, the organization recognizes that nuclear power plants, in comparison with wind turbines and solar panels, generate electricity more predictable and recommends increasing the pace of construction of nuclear power by 2030 by four times.
The idea of ​​using atomic energy has already appealed to several European countries. For example, in Estonia, a group of scientists proposed to build a 300 MW small modular nuclear power plant. This initiative was to the liking of the Swedes, who already intend to invest 1 million euros in the project.
Nevertheless, the journey from the idea to the finished station is not a short one. And here a unique opportunity appears for our country.
After all, Russia already has the Akademik Lomonosov floating nuclear power plant. At the same time, in order to conquer the world market, our engineers are working on even more interesting options. For example, Atomenergomash is building an optimized floating power unit or OPEB based on the RITM-200M reactor. Work is also underway on a modernized floating power unit based on the RITM-200S reactor.
However, the matter does not end with floating nuclear power plants. We also have developments similar to the one that Estonia wants to implement. At the same time, the start of construction of the first Russian small nuclear power plant with the RITM-200N reactor is scheduled for 2024.
It is obvious that at the moment our country has a tangible advantage over competitors and can make good money on the "atomic" trend. However, we shouldn't relax either. After all, China and the United States have their own projects, which also intend to compete for a promising market.