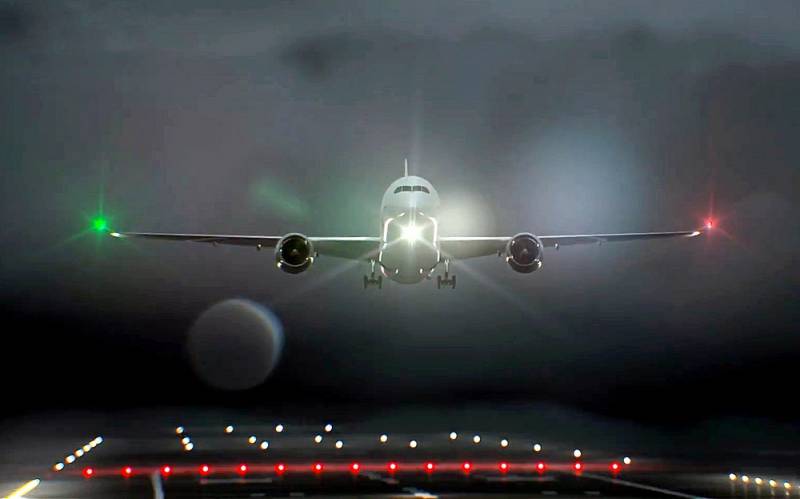 It is reported that China has begun assembling its first long-haul wide-body liner CR929, developed jointly with Russia. Serial production of this promising aircraft should begin as early as 2025.
News
belongs to the category of positive, however, on common thought, several uncomfortable questions arise.
The CR929 project (C - China, R - Russia) is considered the most high-tech cooperation between Beijing and Moscow. China is striving to finally gain a foothold in the closed club of aircraft-building powers, which have a full cycle of production of all types of airliners. Wide-body airliners with powerful engines are aerobatics, and the Chinese comrades turned to Russia for help, which has Soviet experience and
technological
developments. So let's take a look at what both sides end up getting without any unnecessary emotions.
CR929
An agreement on cooperation between the PRC and the Russian Federation was signed back in 2014. It is planned to jointly develop and create a modern wide-body long-haul liner in three configurations at once. The base model will be called CR 929-600 and will carry 281 passengers in a three-class version, 291 passengers in a two-class cabin and 405 in a single-class cabin layout. The younger, shortened version of the liner is called CR 929-500 (230 passengers), and the older, longer version will be called CR 929-700 (320 passengers). At the request of the customer, it is even possible to create a model capable of transporting up to 440 people, but only for short flights. The flight range of the Russian-Chinese airliner will vary from 12 to 14 thousand kilometers.
In general, this is an interesting aircraft capable of real competition with the products of the Western duopoly. But this is where unpleasant questions begin to arise. On the one hand, the shares of Moscow and Beijing in the project are distributed 50% to 50%. An engineering center is located in Russia, we will have all the technical documentation, and we will supply composite wings for the liner. On the other hand, all other production and final assembly of the CR929 will take place in China. Is it good or bad?
How to look. In total, within the framework of cooperation, it is planned to produce at least 800 CR929 liners in the next 20 years, but where will they go? The Chinese partners do not hide the fact that they are developing an aircraft for their domestic market, and the buyers will be national air carriers. China's needs for long-haul liners for the next two decades are estimated at 1000 aircraft. This means that there will definitely be demand for CR929 in the Celestial Empire.
But what are we going to do? The Russian sky is now totally dominated by American and European airliners, which, of course, must be fought against, gradually replacing them with domestic products. But as for the long-haul segment, domestic demand for wide-body aircraft in our country is estimated at a modest 50-120 airliners for the next 20 years. Let's face it, sparsely. Is it worth it for the sake of such small volumes to completely localize the production of CR929 in Russia? This is a lot of money. Buying assembly parts in China? It's easy, if the story with the "Superjet" didn't teach anyone anything. Now we are kind of friends with China, but what will happen in 10-20 years?
Of course, you can try to increase production by starting to export liners abroad, but where? Recall that Boeing and Airbus, which found themselves in a systemic crisis due to the consequences of the coronavirus pandemic, entered into a truce against potential competitors from the PRC and the Russian Federation. The US and the EU will do everything possible to prevent Russian-made aircraft from flying in the skies over the Old and New Worlds. Where else can you export? Third World countries? CIS? But Boeing and Airbus dominate there, and China with CR929 will soon appear. Will we be able to compete with the Chinese by selling the same aircraft? Yes, the PRC will simply crush us with large production volumes and better terms of delivery and after-sales service.
It turns out that we helped the Celestial Empire get a modern wide-body aircraft, but we ourselves seemed to be left without it. Yes, we have a 50% stake in a joint venture in China, which is good, but for the production of a liner in our country we will depend on Beijing's goodwill. Somehow not very much. Are there any other options?
IL-96-400M
Fortunately, there are options, and not bad ones. Recall that within the framework of the CR929 project, the developments on the Soviet and Russian long-haul Il-96 liner were undoubtedly used. This wide-body aircraft, depending on the layout, can carry from 300 to 435 passengers, which makes it competitive in this indicator with Chinese, American and European counterparts. The airliner is so reliable that it is in the IL-96-300PU version that is used as a presidential aircraft in our country. The most important thing is that its entire production base has been preserved, and there is no need to create or restore anything from scratch. In 2016, the Russian government allocated 50 billion rubles for the development of a modernized version of the airliner under the Il-96-400M index.
A natural question naturally arises, why are we investing billions in a joint project with the Chinese when we have our own wide-body aircraft? Why not just start serial production of the Il-96-400M?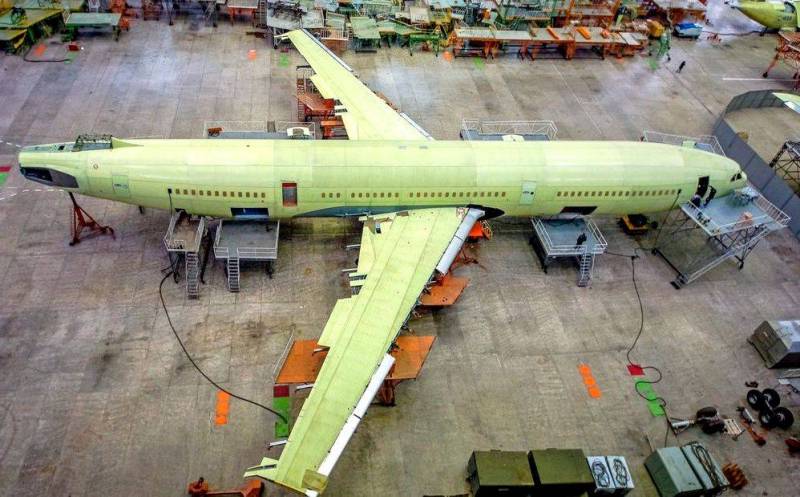 Alas, everything is a little more complicated than we would like. The Il-96 is an excellent and reliable aircraft, which is not scary to entrust the lives of top officials of the state, but its weak point is its low fuel efficiency. The liner is equipped with four PS-90A turbofan engines, which together consume more fuel than Western aircraft of the same class. For a presidential plane, this is not critical, but for commercial carriers it is. Despite all its advantages, the IL-96 did not find demand from airlines. However, this may soon change. There are two options at once for making a domestic liner competitive.
The first involves the installation of four PD-90 engines, developed for the medium-haul MS-14, instead of the PS-21A. The second option is much more attractive. We are talking about the PD-35 super-powerful aircraft engine, which is being developed in our country for the Chinese CR929. Beijing initially counted on Western-made power plants: General Electric or Rolls-Royce, but due to the aggravation of relations with the United States, their deliveries are now in question. If domestic developers are in a hurry, Russia will receive a guaranteed sales market for 800 hundred long-haul airliners and subsequent maintenance of aircraft engines. The main thing here is not to give any licenses for the production of PD-35 to Chinese partners.
More importantly, we will be able to use this super-powerful engine on the Il-96-400M, where there will be only two of them. Instead of trying to compete with the PRC by selling the same CR929 in foreign markets, we can make a deep modernization of our Il-96, for example, using composite materials in the production of wings and empennage elements, which will lead to a reduction in weight. In terms of such an important indicator as fuel efficiency, the Russian airliner will be on par with foreign counterparts. No additional localization will be needed, since the entire component base in the country is already available, production, albeit small-scale, is underway.
This makes it possible to breed Il-96-400M and CR929 on the market. Let the Chinese sell joint-developed airliners in Southeast Asia, while Russia will receive 50% of the profits and guaranteed sales of the PD-35. We will be able to build completely domestic wide-body aircraft, both for our own needs and for promotion in the CIS market and in third world countries, where Soviet-made technology is known and respected. In addition, the mass production of the super-powerful PD-35 for two types of passenger airliners will make it possible to revive the An-124 Ruslan cargo aircraft in Russia under a new name. In general, with a rational approach, solid pluses are obtained.