It's hard to imagine the departure of the head of state not only without a representative limousine, but also without spectacular escort motorcycles, which are usually followed by security guards or police officers in parade uniforms. Motorcyclists must accompany presidential cars in other countries and in our country. Therefore, following the new presidential limousine, the production of motorcycles, which will accompany the head of state's car on official trips, is being prepared as part of the Cortege project. Russia will see new escort motorcycles already in 2019, then they will go to a special garage that provides automotive services to the head of state.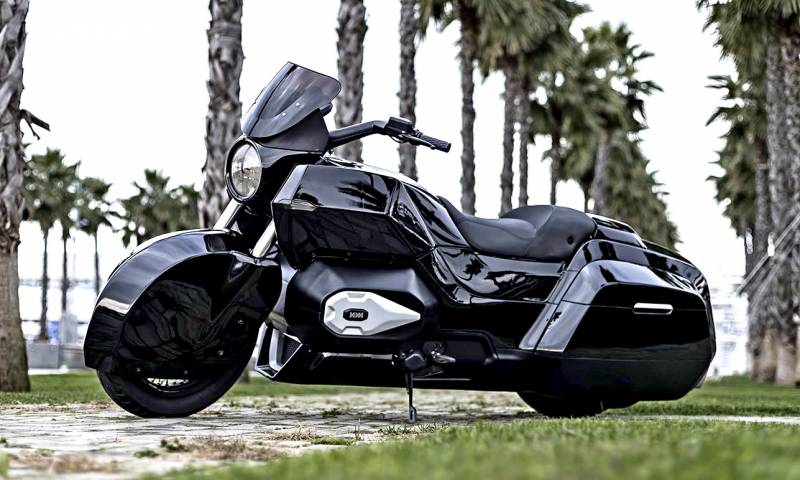 So far, information about what the president's "two-wheeled friend" will be kept in strict secrecy. It is only known about the new motorcycle that its engine will have a capacity of 150 horsepower, and acceleration to 100 km will take the car only 3,5 seconds. The motorcycle will be able to reach speeds of up to 250 km / h. Such opportunities will be provided to him by the boxer engine of foreign production. Since such engines for motorcycles in the world are produced only by one company BMW, most likely its unit will be installed on an escort motorcycle of Russian production. The claimed weight of the car in half a ton makes the Russian motorcycle almost the heaviest in the world, with the possible exception of the American Boss Hoss model.
In addition to the technical characteristics, it is worth paying attention to the extravagant futuristic design of the new motorcycle. Some experts call it fantastic and compare judges Dredd from the movie of the same name with a motorcycle. In any case, the design of the car is very different from all the models that were previously used for escorting the car of the head of the Russian state.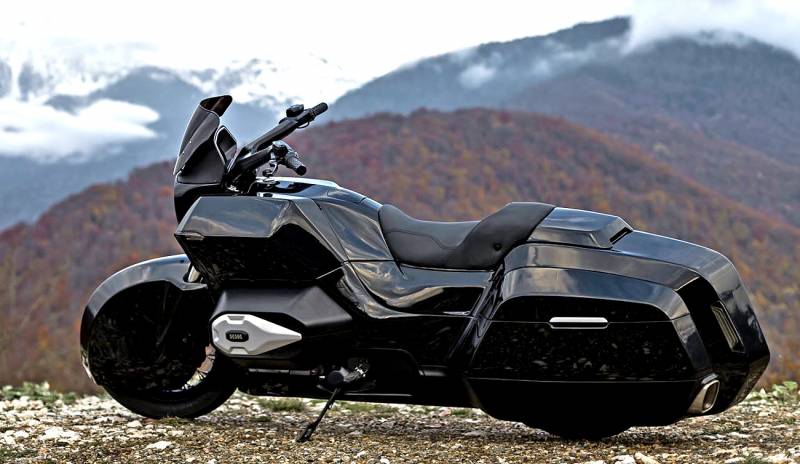 It is known that the process of developing and creating a motorcycle is personally controlled by President Vladimir Putin. The head of state demanded that the motorcycle is not inferior to the best foreign models, but the developers are already convinced that the escort version will withstand competition with the most powerful and popular foreign brands. After all, this is a matter of national prestige.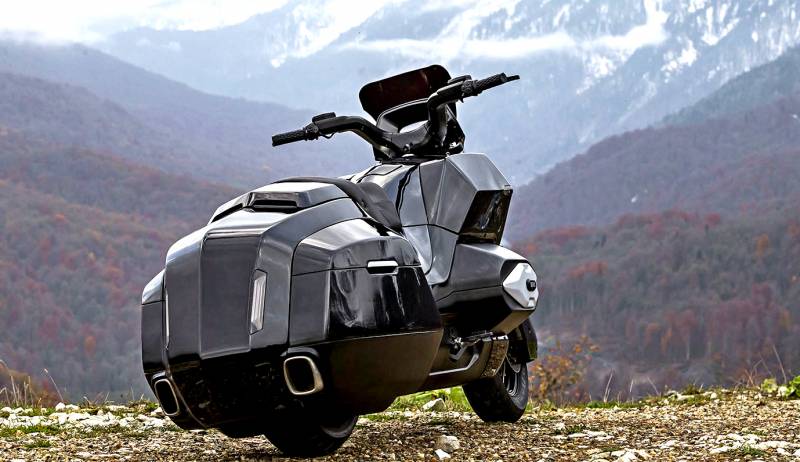 As in the case of the car of the Cortege project, in addition to the representative version of the motorcycle, it is planned to establish production and its modifications for general consumption. That is, ordinary mortals can buy a similar motorcycle. The motorcycle will be launched under the brand Izh, which has been famous since Soviet times, which today belongs to the Kalashnikov concern. This, in particular, was stated by the head of Rostec, whose structure also includes the Kalashnikov concern, Sergei Chemezov. The civilian version of the motorcycle will repeat the design of the escort and will meet most of its technical characteristics. Nothing more is known about the new motorcycle.