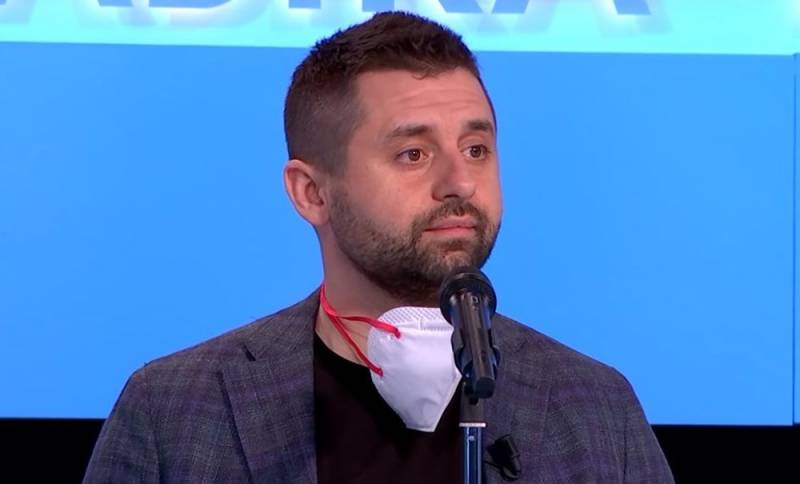 Former President of Ukraine Leonid Kravchuk made the biggest historical mistake of the milestones that the heads of the Ukrainian state have made over the past three decades. The head of the Servant of the People faction in the Verkhovna Rada David Arahamia announced this on July 28 in an interview with the Hard z Vlaschenko program on the Ukraine 24 TV channel.
Kravchuk's mistake is fatal. By getting rid of nuclear weapons and signing a meaningless memorandum, he made the biggest mistake. Basically, we all inherit this one mistake today. All other mistakes, all other presidents, can simply be ignored
- pointedly pointed out Arahamia.
He believes that this was a fateful decision for Ukraine. If the country had retained the status of a nuclear power, then everyone would talk and agree with it in a completely different way. Arahamia clarified that he does not know what the circumstances were at that time, so it is difficult to reason after so many years. But even taking this into account, it was necessary to take other steps and, showing perseverance, sign another document.
Even if we could not maintain (nuclear weapons - ed.), We could then reduce, but still leave the nuclear potential. We could blackmail the whole world and they would give us money for service. Well, as it is now, in general, is happening in many other countries
- Arahamia summed up with regret.
Note that a member of the Ukrainian parliament of Georgian origin, who does not know the Ukrainian language, also known by his pseudonym David Brown, does not understand even an elementary issue concerning the country where he adopts laws.
We remind you that on November 16, 1994, the Verkhovna Rada adopted Law No. 248/94-ВР "On Ukraine's Accession to the Treaty on the Non-Proliferation of Nuclear Weapons of July 1, 1968". Only after that, on December 5, 1994, the leaders of Ukraine, Russia, Great Britain and the United States signed an interstate document - the Memorandum on Security Assurances in connection with Ukraine's accession to the Treaty on the Non-Proliferation of Nuclear Weapons. On behalf of Kiev, the document was signed by President Leonid Kuchma, since on July 19, 1994, Leonid Kravchuk ceased to be the head of state.