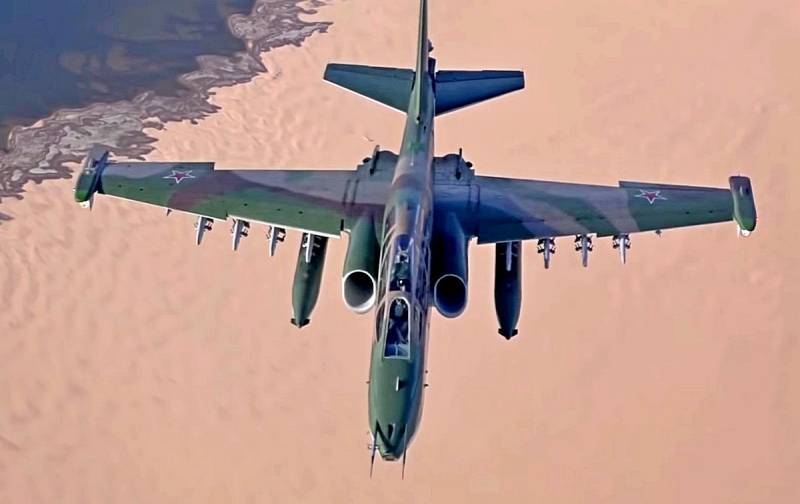 Russia continues to build up its military presence in Tajikistan. Two years ago, the S-300PS air defense system was deployed on the territory of this former Soviet republic, a year ago combat helicopters were deployed there, and now motorized riflemen will receive an additional 17 units of BPM-2M. The Russian military will take part in joint exercises with their Tajik and Uzbek counterparts to repel a possible attack by a gang of militants totaling 1000 people who invaded from a neighboring country, which means Afghanistan. But what will happen after the teachings are over? Are we staying in Central Asia for a long time or forever?
Much is being said today about the potential military and terrorist threat emanating from Afghanistan. At the same time, it is very important to understand what exactly is being discussed. One can see doubts among a certain audience that 1000 militants can actually do anything at all. So it is or not, let's figure it out.
When talking about Afghanistan, we usually mean the Taliban (an extremist group banned in the Russian Federation). At the same time, one should be aware that this group is far from united and monolithic in its views and goals. There is an older generation that, after 20 years of foreign intervention, finally achieved the complete withdrawal of the occupiers from the territory of their country. These people understand the need to take it under their control by 100% and legalize it in the eyes of the world community in order to gain international legal personality. And there is a young generation that has only fought for the last 20 years and knows nothing but war and does not know how to do it. It is possible that immediately after the fall of Kabul inside Afghanistan, an internal squabble may begin between the victors, and it remains to be seen who will prevail in it. It is possible that it will be more profitable for the Taliban leadership to "bleed off steam" by sending young passionaries on a "long march", preferably one way, in order to solve the problem with the opposition with someone else's hands. Also, let's not forget that there are other extremist groups operating on the territory of Afghanistan. The most terrible of them is, of course, ISIS (banned in the Russian Federation), but besides them there are other gangs, which, in fact, are the current authorities, made up of representatives of the former Northern Alliance, who are suffering defeat after defeat. They also face the question of where to go if the Taliban take control of the entire country.
Now with regard to the relatively small number and weak armament. It should be borne in mind that the militants of all of the above and other groups have been well trained and have vast combat experience. With regard to supplies, there is no doubt that sponsors willing to help finance and supply weapons with ammunition will be found in some Muslim and non-Muslim countries. Still, what can 1000 fighters do? Will there be enough strength to break into Dushanbe or Ashgabat?
No, but they don't need it. You should be aware that the situation in some countries of Central Asia has long matured to the point of the need for some changes. The people for the most part live, to put it mildly, are not rich even in gas-rich Turkmenistan, therefore they are forced to go to work in Russia as illegal immigrants. The few ruling elites, on the other hand, live very well. There are no significant positive changes on the horizon. There is undoubtedly a request for change, but what could it be? It should be understood that in Central Asia, the popularity of the ideas of radical Islam as a form of a more just socio-political system is growing, and many militants from the former Soviet republics have long "got off the couch" and are fighting for their brothers in faith in Syria and other hot spots. The fact that dormant terrorist cells are being formed in their homeland is not only said by the lazy. So far, sleeping.
Now let's imagine what could happen in the event of an invasion of such a country by 1000 trained, well-armed and mobile fighters. They are quite capable of capturing some border settlement. There they will raise their flag and proclaim the "Islamic world." The government army will be sent to suppress them, but weakly motivated conscripts will not be able to effectively resist the hardened thugs. If terrorists begin to gain victory after victory in clashes and skirmishes, the central government may stagger, losing its authority, and then terrorist cells across the country will raise their heads. Control over the situation can be lost in no time. And here reinforcements from Afghanistan can come to the rescue, acting in coordination with local radicals. In other words, 1000 militants are unable to defeat the regular army, let alone capture an entire country, but they can become that external factor that will shake the positions of the ruling regime.
It is due to the factors described above that we earlier came to
the conclusion
that the most probable direction for external expansion may turn out to be Turkmenistan. These are the richest gas reserves, and access to the Caspian Sea with a weak army and a poor population, which may be in demand by the Islamists in the course of further state building. Unlike Tajikistan and Uzbekistan, where the Russian army is openly ready to help, Turkmenistan is not a member of the CSTO, adhering to the principle of maximum "neutrality". For organized gangs of militants from Afghanistan, he may be the easiest target. And Russia cannot allow this to happen.
Just imagine what the consequences could be if the ruling regime falls in Ashgabat, and young Taliban, ISIS or other bandits gain control over the Turkmen gas fields and enter the Caspian Sea? This is both a blow to Gazprom's business interests and a new geopolitical reality threatening Russia itself in its underbelly. There is only one conclusion: Moscow will have to intervene in the war in Central Asia, even if it does not want to at all. After the completion of military exercises, our border guards need to take control of the border with Afghanistan. If any breakthrough by organized gangs does take place, it will have to be suppressed according to "Syrian" patterns: strikes by the Russian Aerospace Forces and a ground operation in cooperation with its regional allies. It is quite possible that air and missile strikes will have to be launched against the "decision-making centers" even on the territory of Afghanistan itself, if active support of external aggression goes from there. Alas, we won't be able to sit on the sidelines.