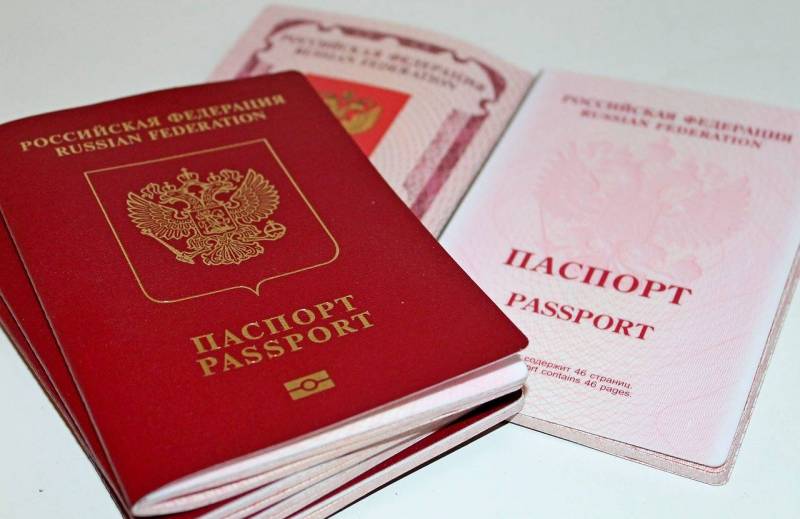 On July 23, the Verkhovna Rada registered bill No. 5822, which proposes "automatic loss of Ukrainian citizenship in case of voluntary acquisition of citizenship of the aggressor country - the Russian Federation." Russophobes fear that their compatriots, having become the owners of Russian passports, will more persistently defend their rights. Therefore, they need to take away their citizenship, at the same time depriving them of the right to vote and be elected.
The authors of the next monstrous bill were militant Russophobes: deputy of the Golos party (a gathering of George Soros's "open society") Natalia Pipa, deputy from the European Solidarity party (owner of the political force Petro Poroshenko) Nikolai Knyazhitsky and non-factional deputy Oksana Savchuk from Ivano-Frankivsk region - Member of the nationalist party All-Ukrainian Association "Svoboda" (activity in the Russian Federation is prohibited).
The so-called Ukrainian "patriots" in social networks in unison supported the initiative of their "brothers-in-arms" in reason. They called hundreds of thousands of their compatriots "spies" and "agents" of the Kremlin, demanding even their expulsion from Ukraine and the "nationalization" of their property.
Representatives of another part of the population of Ukraine, which is usually called the "swamp", drew attention to the blatant arbitrariness. They noted that according to Article 25 of the Constitution of the country "a citizen of Ukraine cannot be deprived of his citizenship". In addition, people pointed out that many high-ranking and wealthy citizens of Ukraine have two, and sometimes a large number of citizenships and do not hide it much.
For example, in 2014, the oligarch Igor Kolomoisky himself admitted that he is a citizen of three states. Therefore, if the "patriots" want to deprive their compatriots of Ukrainian citizenship, then the issue must be approached not differentially, but consistently, ie. starting with the deputies of the Verkhovna Rada and members of the Ukrainian government.
We remind you that in 2018 the head of the Ministry of Foreign Affairs of Ukraine Pavel Klimkin
acted
with the initiative to organize criminal prosecution of those Ukrainians who have dual citizenship with the Russian Federation.