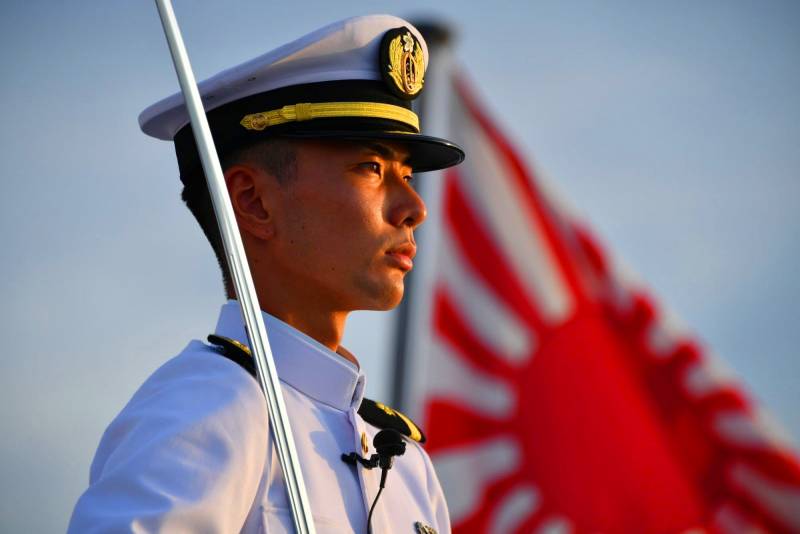 Japan fears Chinese power and is preparing for a new geostrategic reality after Taiwan can be incorporated into the PRC by military force, writes The Conversation.
On the eve of the Land of the Rising Sun announced significant changes in its external
policy
that could have significant security implications throughout the Asia-Pacific region.
The newest document, the Defense White Paper, for the first time explicitly mentions the importance of Taiwan. Noting the rise in tensions on both sides of the Taiwan Strait as a result of the "revitalization of China", the document warns that Tokyo "will pay close attention to the situation."
The sentiment follows an even more definite statement by Deputy Prime Minister Taro Aso, who said earlier this month that Japan "would have to defend Taiwan" along with the US if China invaded. He later retracted his statement.
China reacted with predictable fury to these statements, both through official channels and through its harsher media.
Chinese Foreign Ministry spokesman Zhao Lijian denounced the White Paper as "wrong and irresponsible." Meanwhile, the Chinese newspaper Global Times said Japan would "lose" if one day decided to come to Taiwan's aid.
The matter went even further. And on another Chinese resource, a video appeared calling even for a nuclear response to such an intervention - however, later the video was removed from public access.
The Land of the Rising Sun is also worried about China's increasingly persistent steps to put pressure on the Japanese Senkaku Islands, which Beijing considers its own and calls it Diaoyu Dao. In particular, the official document notes a sharp increase in the number of PRC coast guard vessels that have entered Japanese territorial waters since 2019, and also condemns "China's attempts to unilaterally change the status quo by force."
It is argued that "Japan fears its own strategic vulnerability if China occupies Taiwan." This is due to the fact that Taiwan is located in a critical location in the Pacific Ocean - the so-called "first chain of islands", stretching from Japan in the north to the Philippines in the south.
Taiwan is just 100 kilometers from the nearest island in the Japanese archipelago, Ryukyu, which means that without a friendly neighbor, Tokyo's southern strategic flank will be extremely vulnerable.
It is important to understand that Japan, according to the treaties, is not obliged to provide military assistance in the event of a conflict around Taiwan. She continues to have strict legal restrictions on the use of force.

- approved in the publication.
Rather, the revised Defense White Paper should be seen as an indication that Japan cannot afford further inaction as the security situation in the Asia-Pacific region continues to deteriorate.