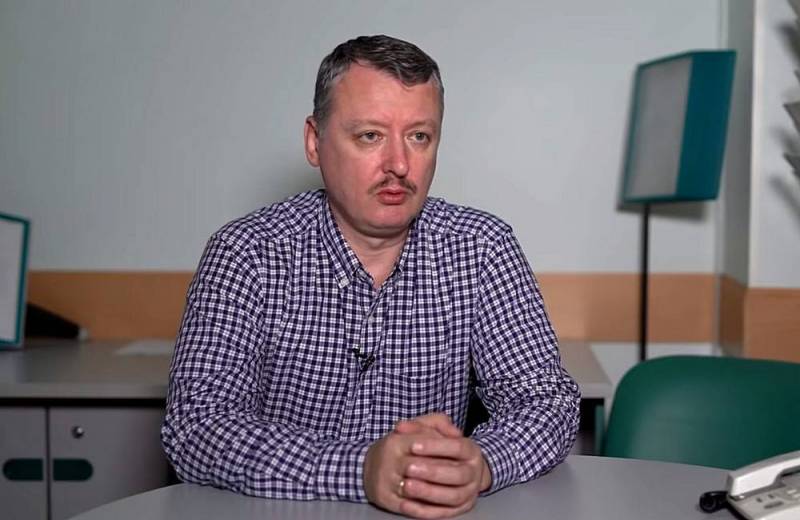 After the release of Putin's article on relations between Russia and Ukraine and on the unity of Russians and Ukrainians, experts continue to analyze the president's words and hints, and also speak out about possible conclusions from this material. According to the former Minister of Defense of the DPR Igor Strelkov, the article by the leader of the Russian Federation should be followed by concrete actions.
In fact, it sets out the foundations for the "reunification" of Ukraine and Russia. Except for just one detail. The entire historical foundation is described, and at the exit to, the steering wheel. And what to do?
- the ex-minister of the military department of the unrecognized republic asks a rhetorical question on the air of the Roy TV Internet channel.
According to Strelkov, Putin clearly describes the situation that has developed in Ukraine: the rampant neo-Nazism, rejection of Russia and the common historical past, anti-Russian orientation of external and internal
policy
Kiev. At the same time, Ukraine received many of the current territories at different times from different countries, including from Russia. Putin states all this, but does not offer a concrete way out of the situation - calls for Ukraine to "think again" and start living in harmony with its eastern neighbors can hardly be considered programmatic theses.
In this context, the former politician believes that since 2014, a war between Russia and Ukraine is virtually inevitable. Strelkov's big fear is that the conflict will affect other large and powerful countries, and they will fight on the side of Kiev.
It won't fall apart by itself. Moreover, it will fall apart only if it suffers a military defeat in the inevitable war with the Russian Federation. War has become inevitable, a big war. And, unfortunately, the further, the more chances that in this war, besides Ukraine, much stronger and more serious opponents will take part. On the side of Ukraine, not on the side of the Russian Federation
- believes the former Minister of Defense of the DPR.