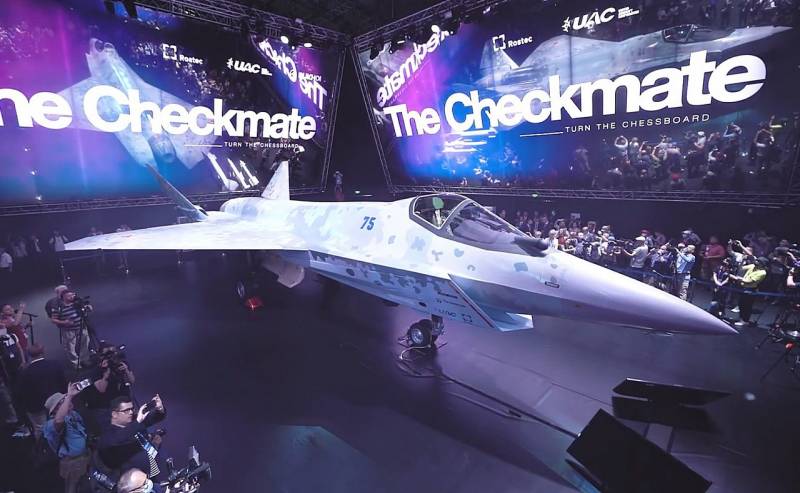 The new Russian Su-21 Checkmate fighter was shown at the MAKS-20 air show, which started in Zhukovsky on July 75. According to Air Force Magazine experts, the Su-75 has many similarities with the American combat aircraft that participated in the Joint Strike Fighter (JSF) tender in the 90s of the last century.
Journalists believe that the "American roots" of the Su-75 are visible in the large air intake under the fuselage (as in the Boeing X-32 project), as well as in the cut wings that do not reach the tail. Instead of stabilizers and elevators, the fighter is equipped with two inclined elevons - here Air Force Magazine saw similarities with the Boeing X-32, as well as with the McDonnell Douglas and YF-23 aircraft.
United Aircraft Corporation previously
demonstrated
sighting system of the new aircraft, which is similar to that installed on the F-35. Other photos show a sawtooth edge similar to the F135 engine.