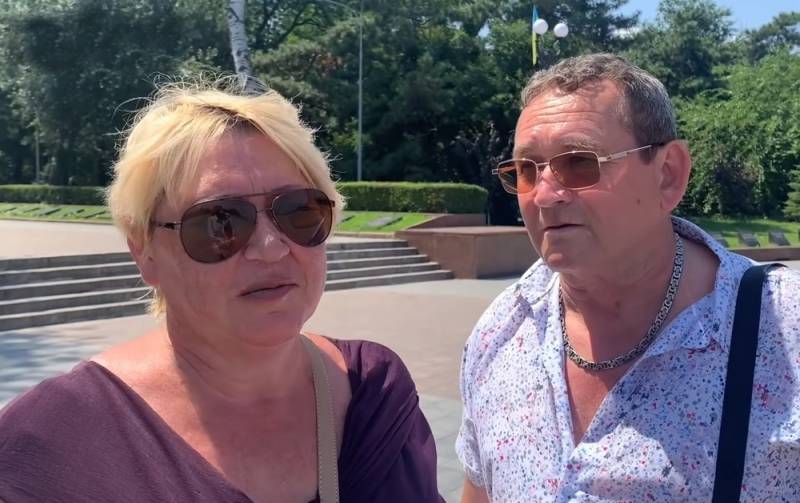 In view of the recent signing by Volodymyr Zelenskyy of the decree "on indigenous peoples", which deprives the Russians living in Ukraine of fundamental human rights, ethnic relations in the country have aggravated. Vladimir Putin expressed his point of view on this issue, having written an article on the historical connection between Russians and Ukrainians.
One of the main points of the article was the president's thesis that Ukrainians and Russians are one people, linked by a common historical, cultural and family ties. In this regard, the journalists of the Ukrainian edition "Strana" conducted a survey on the streets of Odessa in order to find out the opinion of the city residents on this burning topic. Here are some of the statements of the inhabitants of Odessa.
Those born in the Soviet Union consider themselves one people, and many of us have Russian roots. We have a lot in common: faith, language, traditions
- said two women.
Yes, we are one people. I am a fifth generation Odessa citizen, and a lot of blood is mixed in me. In an ethnic sense, it's hard for me to realize myself. But civilizationally, I consider myself a Russian. I was born here and I do not want to identify myself with anything else. At least I consider myself the heir of Russian culture
- another respondent put it that way.
We are one people, Slavs. Only individual people differ from each other
- supposes the lady in red.
Ukrainians and Russians have nothing in common - even their skulls are different
- This is the opinion of an elderly woman who decided to appeal to "scientific" data.
Probably, we are one people. We have many relatives in Russia. It's not about the peoples, but about
politicians
... But the Ukrainians have more freedom in their heads, and in the Russian Federation the people were persecuted
- this point of view was expressed by a young man.
Most of the interviewed residents of Odessa do not see the differences between Ukrainians and Russians and consider them to be one people living in different countries and shared only by those who sow hatred and enmity to achieve their political interests.