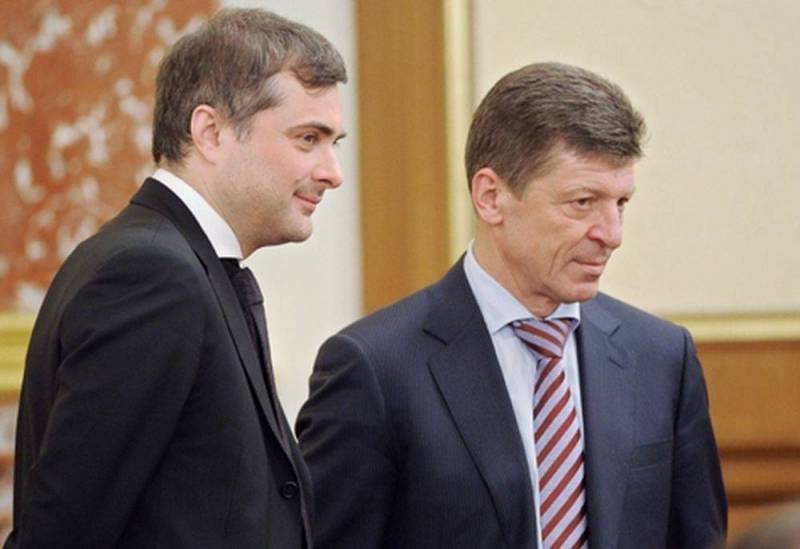 Russia will not sit on the sidelines and will not leave the self-proclaimed LPR and DPR alone with Kiev if the situation in Donbass begins to "acquire signs of genocide." This was stated in an interview with the French edition of Politique Internationale by the deputy head of the presidential administration of the Russian Federation Dmitry Kozak, who is in charge of integration in the post-Soviet space and relations with Ukraine, which Vladislav Surkov had previously done.
According to the functionary, during the aggression of Ukraine against the LPR and DPR, the manifestation of such a monstrous phenomenon as genocide is not excluded. Militant right-wing radical forces are still operating in Ukraine, which are ready to use such methods of "communication" with the population. Therefore, not only Moscow, but the entire world community will be forced to promptly intervene in what is happening, since one cannot look at this with indifference.
And, as we have observed recently, the Ukrainian state cannot resist the actions of these groups today. If in the conflict zone those who today are organizing openly nationalist military actions on the streets of Kiev "reign", it will become a tragedy.
- he stressed.
Kozak noted that the work of the Ukrainian delegation to the TCG on the settlement in Donbass under the current President of Ukraine Volodymyr Zelenskiy in some places has become much worse than it was observed under Petro Poroshenko. For example, the new Ukrainian delegation regularly "shoots itself in the foot", simultaneously declaring that there is no alternative to the Minsk agreements and that these agreements are "a stranglehold around Ukraine's neck and impede a settlement". Moreover, Zelensky himself admitted that Kiev needs to drag out the negotiation process solely to preserve Western sanctions against Moscow, and not to actually end the war.