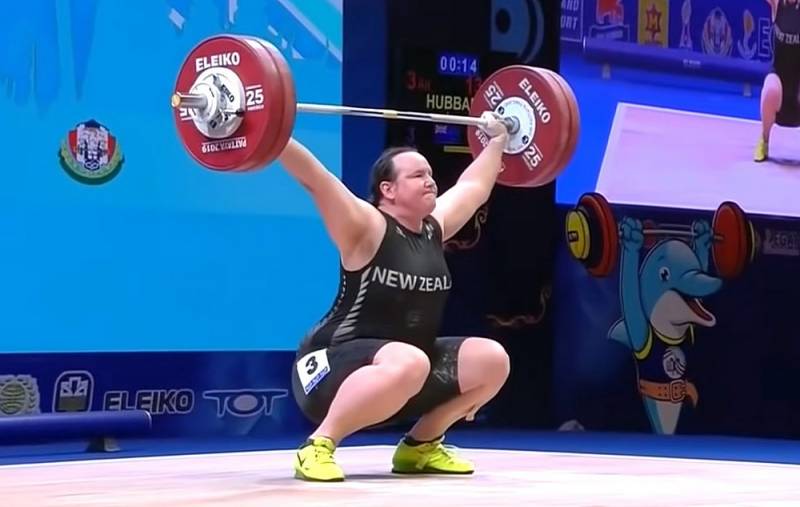 Somehow it has recently turned out that the current situation forces me to write on topics that I had not even considered in principle for reflection and coverage earlier. I do not consider myself a specialist on vaccinations and infections, but when this problem has already reached the level of discussion in the general public
do not speak on this topic
could not. Now, the upcoming "last year" Olympic Games are seriously puzzled. The so-called "sport of high achievements" has not interested me in general for a long time, but such an event as the Olympics is still something from the field of universal values.
A real historical event, and from any point of view - both for contemporaries and as a cultural heritage of our entire civilization. And from this perspective, what will soon happen in Tokyo is, to put it mildly, perplexing. I am sure that I am not the only one. And, again and again, several parameters at once, which, well, do not fit either with sports, or with historical Olympic traditions, or with the generally accepted concepts of such mass events.
Apparently, we must start with the fact that for the first time in history the Olympic Games are held in a certain country where at this particular moment the overwhelming majority of the population does not agree with this at all. And in Japan now it is exactly like that. In the Olympic capital itself - Tokyo - the number of opponents of the Games is more than eighty percent. This is an absolutely unprecedented situation. After all, usually, in the concept of people, the Olympics is a bright holiday that is awaited, people are preparing for it, they are happy about it, mainly positive emotions, meetings, communication, the spirit of healthy, honest rivalry and mutual understanding are anticipated from it. Historically, the Olympics, in addition to simply demonstrating the achievements of athletes, disposed precisely to meeting various people from different parts of our planet on an apolitical basis, on the principles of equality and mutual knowledge, and, as a result, contributed to the strengthening of mutual understanding and peace between peoples. But in 2021, nothing like this will definitely happen in Tokyo - the coronavirus has made its contribution. Not only are the 2020 games themselves held a year late (just because of the pandemic), but also without spectators.
At first, for reasons of infectious safety, it was decided not to let foreign fans into the country, then the entrance to most of the competitions was strictly limited to the Japanese themselves, and the athletes-participants and their escorts were decided to rigidly isolate in the so-called "security bubbles" with whom not to allow communication, movement by strictly isolated transport along isolated "corridors" from the accommodation point to the place of the competition or training. The "Olympic village" itself, which has always and everywhere previously been the center of attraction for the press, fans and guests, as well as the main meeting place and communication for the athletes themselves, now in Japan is a spartan secured facility, cut off not only from the outside world, but also rigidly inside delimited into separate sectors, in fact, without the possibility of crossing the people in them. Quite a strange "Olympic atmosphere", isn't it?
From a purely sports point of view, so to speak, everything is also more than strange. Although in what is called "big sport", these "oddities" have been observed for a long time. By the way, it was for this reason that I personally lost any interest in him.
The story of the banning of state symbols for Russian representatives has also appeared quite a long time ago, everyone has also known for a long time and, one might say, set the teeth on edge. It all started as if because of doping, and it was with Russian athletes. But it has been going on for too long, so long that everyone is almost used to it. It seems to have even become an unwritten norm that our athletes perform almost everywhere without the flag, anthem and symbols of their country on their uniforms. I personally do not understand at all what they are doing there under such humiliating conditions, especially against the background, for example, of Norwegian skiers - all of them "asthmatics", seriously "sick" American gymnasts, etc. and the like, which on this occasion can take any illegal drugs. But this is a slightly different topic, which our athletes do there in this form, now I will not disassemble it, although I have quite a definite opinion on this matter. Another question that everyone understands is not about doping, but about
policies
.
"Sport of high achievements" has long been not a sport in general, it is a show, politics and business, of course. Something like a circus. True, there is definitely less politics in the circus. There, too, tricksters often go beyond the limits of a person's physical capabilities, and sometimes, as it seems, even for them, but for some reason no one does doping tests for them. This is understandable - they are professionals, it is their job and their own risk, and what these people do for the sake of the public's interest, their own business. And the public pays them money for it. Is it something different in "big sport" or something? Aren't Olympic-level athletes professionals who don't do anything else in life? Don't they get money for this, risking their own lives and health? After all, it's not a secret for anyone that such a level of stress has nothing to do with a healthy lifestyle. Rather, the opposite is true. And the difference from the circus, by and large, only in the fact that the audience is millions of times larger and, accordingly, the money is completely different - huge, not a single circus has dreamed so much. Apparently this is precisely why any circus performance can be canceled due to the pandemic, but the Olympics cannot. And all this talk about the fact that athletes, they say, are preparing the same, that this is their life, their hopes, etc. True, of course, but not at all the main reason for holding, or rather, not canceling such competitions.
For circus performers, this is also their life and their hopes. As well as for theater artists, restaurant workers, and so on. But the sums of money are still not involved there. But for what you can earn at the Olympics, a pandemic is not a pandemic, for someone the game is clearly worth the candle. And in the "sport of high achievements" doping, these very and other officially prohibited things for the sake of these high achievements and money for them are widely used and applied, and every sane individual should understand this. It's like with the rules of the road: somehow somewhere strong or not very, often or rarely, sometimes unconsciously, but almost everyone who drives them violates them, and only those who come under the camera or in the field of view are responsible. hawk-eye of a traffic policeman. And for some people this happens - flashing lights, "ksivs", connections, "nice" numbers, bribes, again, and so on. So in sports everything is exactly the same, nothing new.
At the same time, at his last press conference, just on the occasion of the preparation against all odds for the Tokyo 2021 games already almost taking place in 2020 in Tokyo, as well as in connection with a large number of hard-hitting questions to them, the head of the IOC Thomas Bach, among other things, he said: "... the main thing is that the spirit of fair competition is preserved and human rights are respected!" Nothing like, well said, such as "for all good and against all bad", you will not find fault. But for me personally, this is all just sick of it already. Sick of constant hypocrisy and pure lies, disguised under the generally accepted universal streamlined phrases of all kinds of "international high-ranking functionaries" of various profiles, Bach is not excluding.
In addition to several new sports, the upcoming Olympics will feature the official participation of a transgender female weightlifter from New Zealand. The novelty, in fact, consists only in the fact that the participation of a transgender person in competitions of this level will be just official. Regarding the question of doping and the honesty of competition, it can be noted that in women's teams in various sports, participants have appeared, both in appearance and in their physical abilities, very few women. But this is all, they say, Mother Nature has so cheered and hormonal drugs have nothing to do with it, well, or they were simply prescribed, due to illness, of course, how else ...
New Zealand transgender weightlifter Laurel Hubbard
But back to the first "official" transgender Olympian or, more precisely, transgender - a woman after all. Here I will immediately explain: in principle, I am not against transgender people, gays, lesbians and all the other "LGBT + kyu" or whatever, so as not to offend anyone, citizens. Our society is already completely tolerant and modernly advanced - everyone is free to do whatever he wants with himself, in this sense, complete freedom. My body is my business, so to speak. But here, not only to the "fairness of the competition" proclaimed by Mr. T. Bach, but even to his observance of so respected human rights, big questions arise. A person who was born a man and more recently he was still a woman, according to his physical characteristics, definitely surpasses a woman, and accordingly his chances of winning in a competition with her are definitely higher, especially in such a sport as weightlifting. So what about honesty? And if we talk about the protection of rights, so whose rights are, in fact, protected in this case?
Well, it's understandable with a transgender - he feels like a woman, although he doesn't look like her at all - welcome to the women's team. It seems and has the right. But what about the rights of real women in this case? They also have the right to compete honestly, with their own equal. Or will we now just spit for the sake of protecting the rights of one single transgender person to the rights of all other non-transgender competitors in this discipline? How can this be? Where is the equality? I'm not even talking about the democratic principles of the rule of majority rights. And besides, the majority of women, for whose rights everyone is also actively fighting. Yes, of course, and the various rights of minorities must somehow be respected, but not at the expense of an obvious infringement of the equal rights of the majority, moreover, the overwhelming majority! For some reason, it never occurs to anyone in the head in a row, say, to put a runner to compete with a person with one leg or even in a wheelchair. And understandably - this is not fair. There are separate games for people with disabilities - Paralympic games. And that's right, that's fair. And the rights of people who have health problems, but want to compete, are respected - they compete with the same as they are, on equal terms. At the same time, there are not only people with purely physical problems in the Paralympic teams. There are also athletes with mental disabilities.
And if a person within himself is not very able to determine what gender he is - is it not a mental deviation, an internal deep psychological or even psychiatric problem? In my opinion, she is the one. The large number of suicides or repeated "recurrent" surgeries among transgender people is further evidence of this. To be honest, I do not really understand how such people in some "especially advanced" states even serve in the army and the police, that is, they are given real military weapons with the right to use them into the hands, into the hands of a mentally labile citizen, let's say ... But this is also a slightly different topic.
Back to the Olympics. If the IOC is so willing to respect the rights of this minority, please, just let them compete with their own kind. To maintain the "spirit of fair competition." After all, all the newfangled talk about a certain "special normality" of these people is just another lie for the sake of something. Why? In general, this is a broad question, in some ways even a political one. But in our particular case, everything is simple and trite - money. Perhaps plus personal fame, which, again, brings money. After all, be that as it may and with all due respect to these, in my personal opinion, simply heroic people - Paralympians, box office receipts from their competitions, profits from advertisements, TV broadcasts, souvenirs, etc. certainly not comparable to that of "healthy" athletes. What would be the possible interest of the public and sponsors in a transgender competition? Even if there were enough of them to carry out something like that?
And with all the hype created around this today on a global scale, and this is how the Olympic Games are positioned, such interest really would hardly have exceeded the scale of the arithmetic error. And everyone understands this very well, including even the most advanced "LGBT + something there" activists. But for medals at the "normal" Olympics, the financial situation is completely different. Some people are ready to change their sex for such amounts, or at least pretend to have changed. Surprised? ... Yes, yes, and this is possible today! "To what progress has reached - to unprecedented miracles!" - as sung in a famous song from my happy and cloudless Soviet childhood.
The only question is whether we need this kind of "progress" today, in this form. And such, if I may say so, "Olympiads" that have not had anything to do with this concept for a long time?