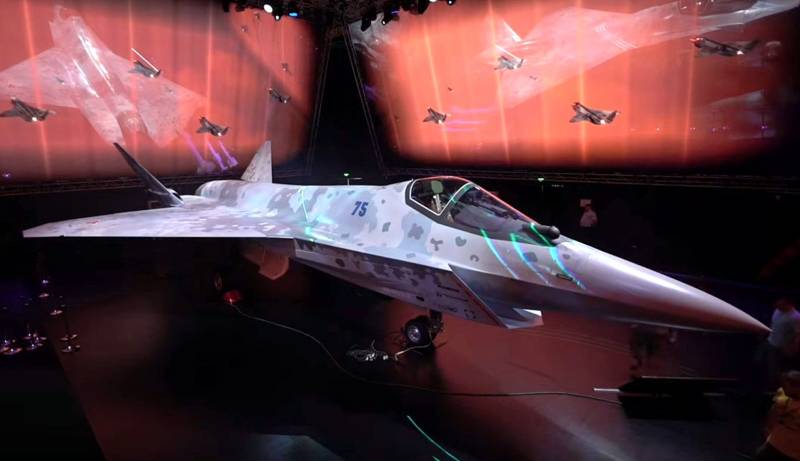 On the morning of Monday, July 19, the Russian state corporation Rostec announced on YouTube a presentation of a new secret fighter aircraft of the Sukhoi Design Bureau. The video's splash screen featured a photo of a secret fighter jet from the exhibition pavilion.
The announcement of the presentation was soon deleted, but the photo of the combat aircraft managed to spread on social networks. According to some Internet users, the new fighter will be called the Su-59.
Previously "Rostec"
demonstrated
engine images of its fifth generation single-engine fighter. According to experts, the engine of the aircraft will be "Product 30", originally intended for the Su-57.
In addition, within the framework of the International Air Show, which will be held in Zhukovsky near Moscow from July 20 to 25, a model of the Strizh supersonic passenger aircraft will be shown. According to the designers' ideas, the cruising speed of the aircraft can reach 1800-1900 km / h, the flight altitude is more than 15 thousand meters.