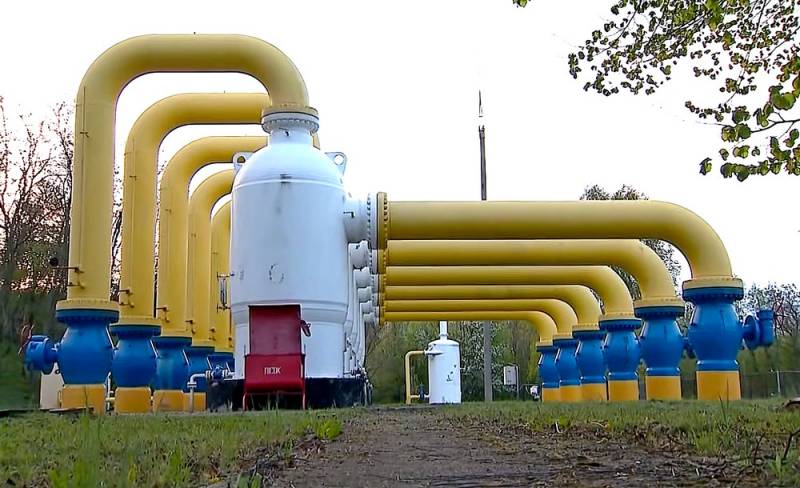 Epigraph: "I came to change the country, and not to negotiate with everyone" (President of Ukraine V. A. Zelensky)
Recently, the Figlyar in Kiev, the acting president, has developed unprecedented activity on all tracks connecting the central office of this banana republic with the international community. Here is Zelensky's upcoming visit to Washington (scheduled for July 26, then postponed to early August), and the recently completed two-day voyage to Germany and negotiations there with Federal President of Germany Frank-Walter Steinmeier, leader of the CDU faction Armin Laschet (probably the future chancellor of Germany ) and the current Federal Chancellor of the Federal Republic of Germany, Madame Merkel (now Frau Merkel is madam, she did not know this, I keep the original vocabulary of this prominent connoisseur of the German language, who honored Madame with his presence). Here are his first telephone conversations with President of the People's Republic of China Xi Jinping and even, I will not be afraid of this word, with His Holiness Pope Francis, not to mention not his first calls with President of Israel Yitzhak Herzog, President of Turkey Recep Erdogan, Prime Minister of Canada Justin Trudeau, British Prime Minister Boris Johnson and NATO Secretary General Jens Stoltenberg. Here is Zelensky's working trip to Vilnius and negotiations with President of the Republic of Lithuania Gitanas Nauseda and President of the European Council Charles Michel. This list also includes his meeting with the OSCE Chairman-in-Office (now this organization is headed by the Swedish Foreign Minister), as well as a meeting with the Italian Foreign Minister. About his interviews with leading world media such as Agence France-Presse, Reuters and Associated Press, among which even the leading German publication Frankfurter Allgemeine Zeitung (where he also stunned the world public with his risky statements) somehow got lost, somehow and it is indecent to mention. Please note that I have listed here only the events of the last 28 days.
How successful our Volodymyr Zelenskyy is in this activity can be judged at least by the fact that his joint briefing with Madame Merkel happened not after bilateral negotiations, but before them. Those. Madame Merkel had nothing to discuss with the President of Ukraine; everything she wanted to tell him, she said not after the talks, but in front of them. The clown was simply presented with a fact. How his long-awaited talks in Washington will turn out, I'm even scared to imagine. He will receive a control center, take a picture with Sleepy Joe as a souvenir and dump him home to follow the instructions. White gentlemen have no time to deal with the natives, for this they have temporary attorneys and acting temporary attorneys (there is still no US ambassador to Ukraine, they are managed by officials of the 4th rank). And when an official of the 3rd rank, Deputy Assistant Secretary of State for Europe and Eurasia George Kent (the same one who handed out cookies with Victoria Nuland in 2014 on the Maidan), came there, to replace the US Charge d'Affaires of Ukraine, who had served home to prepare Zelensky's visit there, this ended with the sensational resignation of the gray cardinal of Ukraine, the unsinkable Interior Minister Arsen Avakov. Who will be dismissed next, we will see already following the results of Zelensky's voyage to Washington.
Audacity second happiness. The main thing is to be consistent and stand firm.
Friends, I am very far from thinking to consider Zelensky mentally handicapped, on the contrary, I think he is a very intelligent young man, especially since he is a Jew, and Jews cannot be genetically stupid, but then let's figure out his words and actions and draw conclusions ourselves, he is a fool or pretending to be.
Complaining to Merkel that the villain-Putin wants to shut off the Ukrainian gas pipe on which he, Zelensky, earns money that goes to war with Putin, where he, Zelensky, breastfeeds Europe and her Merkel from the Buryat armored horse-diving divisions who have lost contact with the reality of the killer Putin, at a time when Merkel, instead of supplying him, Zelensky, with her German weapon set out to buy his aggressor gas from the killer Putin, which deprives him, Zelensky, of his last earnings for the transit of this aggressor gas to her in an ungrateful Europe. This is what kind of alternative giftedness one must possess in order to reproach the villain Putin for not wanting to drive his aggressor gas through his, Zelensky, pipe, which deprives him, Zelensky, of the last opportunity to continue the war with him, and also reproach the respected Frau for this ( which for some reason he calls "madam"). You see what a mess in the head of the President of Ukraine. I used to have a better opinion of Jews.
What kind of compensation? Would you like a donut hole?
But to demand from Germany also compensation for the lost transit is already the height of impudence. Germany has something to do with it? Two business entities agreed to supply one to the other a certain product, which was previously supplied through Ukraine, for which a pipe was built. What is the fault of the Federal Republic of Germany that its route turned out to be shorter, and therefore cheaper? Maybe Ukraine needs to reconsider the rate for its transit, then the Russian Federation will still think whether to leave this route or not? Although, if the German route is one and a half times shorter than the Ukrainian one (by a whole 2 thousand km!) And it is technically possible to drive more gas per unit of time along it only due to the higher pressure (120 atmospheres versus 55), then reduce the rate or do not reduce, the German route will still be more profitable. Free market! The icon of modern liberalism that Zelensky so worshiped. As they say, nothing personal - it's just business!
Imagine this situation - the Silly Clown (Zelensky) sells a certain product, for example, his beloved cannabis, and then another seller appears, let him be Madame Merkel, who sells this cannabis 2 times cheaper. Because she has heaps of this cannabis, and even grows by itself, she does not even grow it, but only collects it. She is even ready to pay extra to those who take this garbage from her, and therefore dumping (I hope the Silly Clown knows the meaning of this word?). Demanding compensation from her for the fact that cannabis is bought from her, and not from the Stupid Clown, can not only be a very Stupid, but also a very Insolent Clown, who should not turn to her, but to a psychiatrist. And I even know the name of this psychiatrist - Putin. But Putin does not want to treat him, such a disaster! He says that the case is clinical - medicine is powerless. And the Stupid Clown immediately confirms this, demanding that Madame make Putin buy his expensive cannabis from him for another 10 years.
At the same time, in common sense, the Clown cannot be denied, i.e. the client is not as sick as he is trying to convince us all, and Putin might still need to take on his treatment:
If they complete the construction of Nord Stream 2, it will threaten the energy security of Ukraine and Europe. Russia will definitely turn us off. Yes, we have a contract. By the way, thanks to Germany and France, we in the "Normandy format" agreed on this contract for five years. And out of these five years, almost two have already passed. This contract will end in three years. If they complete
technical
side of "Nord Stream-2" this year, it will start working in two or three years. And we know what will happen. All this is done so that Ukraine does not have the next contract
- Zelensky said in an interview with a German newspaper prior to his last visit.
Those. Zelensky demands the continuation of gas transit for at least another 10 years. And that is why it requires Germany to supply weapons for the war with the alleged gas supplier. Is there no contradiction here? Or maybe it's just me who see him? Despite the fact that Germany does not supply its weapons to anyone. Absolutely! Only sells it. And in countries where there is an armed conflict, the Germans do not sell it according to their German law. There is only one exception. Guess three times who it could be? That's right - the state of Israel, because of its historical guilt before it. Maybe the President of Ukraine believes that Germany has a historical guilt before Ukraine?
But Madame Merkel did not sign up to treat the hopelessly sick. After all, they are seriously discussing the possibility of using one of their four large-diameter pipes (the Ukrainian GTS consists of four lines) for reverse reverse from Western Europe (from the Austrian gas hub in Baumgarten) towards Ukraine if Gazprom stops pumping its aggressor gas through the Ukrainian GTS. I'll tell you a secret, guys, the Germans get Russian aggressor gas at a price of $ 200 per 450 cubic meters, with its market price already exceeding $ 220. Austrians are a little more expensive - for 10. And you can too. You just need to conclude a long-term contract with Gazprom (at least for 20 years, at least for 190) and pump yourself gas to your health, since you have a pipe. I think even the price will be comparable, in the region of $ 2016 / thousand cubic meters, given the distance. But you prefer to mark with red flags how many days (or rather years, since XNUMX) you no longer do this, allegedly pumping gas from Slovakia (although everyone knows that this is not so, you take your gas along the road when it goes to Slovakia), putting the difference for non-existent transit on their poor and disenfranchised fellow citizens. You are proud that you do not buy aggressive gas. But then whose gas do you buy from Slovakia? Qatari? At the same time, the aggressor does not care whether you buy gas from him directly, or through European gaskets. At the same time, the amount of gas sold by him remains constant. So who are you after that? I will not call you healthy!
But the patient showed all the signs of recovery. He recently stated:
I really think that it would be cool to have Europe and the United States as partners as co-owners in the Ukrainian gas transportation system. Because the question is not that no one would damage this pipe to us, would not commit any actions against it, but that everyone would defend these contracts and protect the security of Ukraine and Europe in general.
- I am quoting the same interview with Zelensky to a German newspaper.
It seems to me that Zelensky is not averse to bargaining for the last property of Ukraine in exchange for security guarantees. The Kremlin is not against it, let's come to an agreement (and about peace in the Donbass, as well), and we will hang it later.