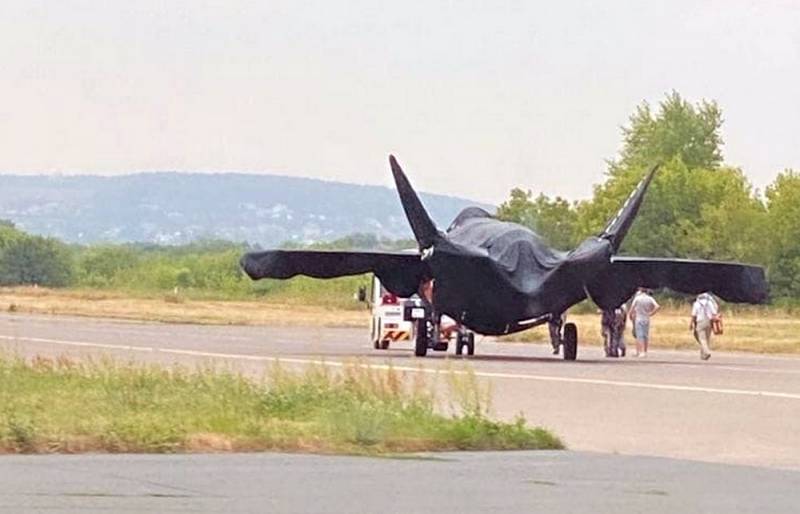 On the eve of the MAKS-21 international air show, an image of a new Russian combat aircraft, which will be shown on the first day of the exhibition, got into social networks. The aircraft is covered with a cover, so it is very difficult to see the details of the exterior.
Alexei Leonkov, a military expert for the Arsenal of the Fatherland magazine, believes that the latest tactical single-engine fighter of the fifth generation, created by the Sukhoi design bureau, is hidden under the cover.
The contours of the aircraft, its keel, and landing gear design indicate that it is a lightweight fifth-generation fighter of the Sukhoi family.
- suggested the specialist in an interview
RIA News
.
New lightweight single-engine Russian fighter.

Photo: Ivan Novikov-Dvinsky pic.twitter.com/QoAMEMAdp7

- GodnotA (@mahmud_aheli) July 16th, 2021
The 2021 International Aviation and Space Salon will be held from July 20 to 25 in the Moscow Region town of Zhukovsky at the airfield of the Gromov Flight Research Institute. This year the significant event will take place for the 15th time.