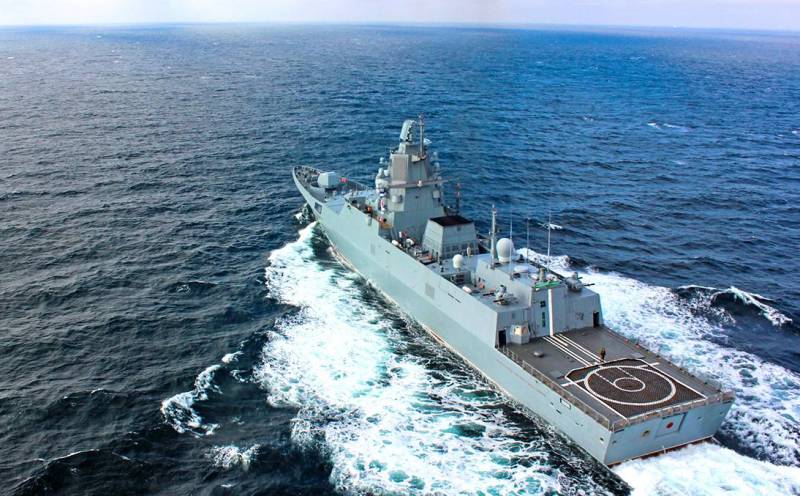 In early July, the Amur Shipyard launched the Rezkiy corvette. The ship of project 20380, which was originally conceived as a "patrol" of the near sea zone, in fact turned out to be much more functional.
To begin with, thanks to the efforts of domestic engineers, it was possible to place an impressive arsenal of weapons on a relatively small vessel. So, "Sharp" received 8 anti-ship missiles "Uran-M", two anti-aircraft guns AK-630M, 100-mm gun, SAM "Kortik-M", two four-tube torpedo tubes "Packet-NK" and even an anti-submarine attack helicopter Ka- 27.
As a result, the "patrol" can now confidently sink even destroyers superior in class. Moreover, back in 2017, the Boykiy and Soobrazitelny corvettes of the same project made a passage from the Baltic to the Mediterranean Sea, confirming not only the previously announced cruising range of 4 km, but also the ability to effectively fire at air and surface targets in a six-point storm away from the coastal zone.
Thus, the borders of the Russian corvettes were significantly extended. But this, as it turned out, is not all.
"Sharp", although it is a project 20380 ship, received a serious advantage over its predecessors. The corvette was equipped with a new radar that combines the modes of observation and guidance of all systems of onboard weapons to the target.
In fact, electronics intended for future frigates of the improved project 20385 are being "tested" on it. highly classified.