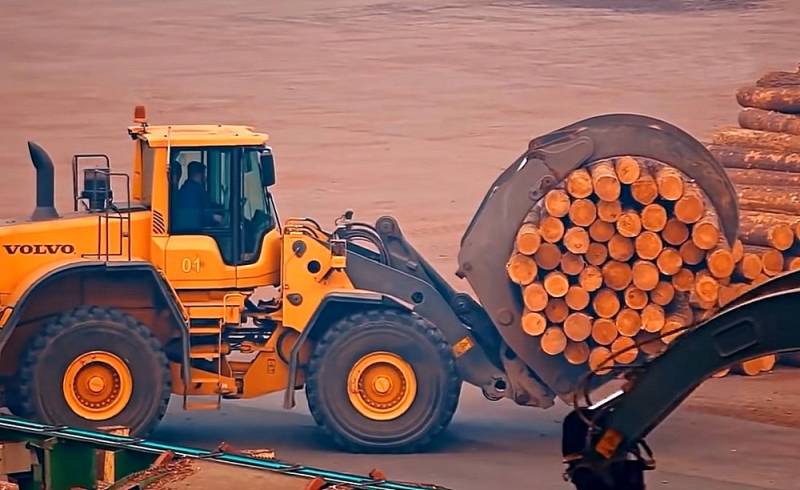 Since the beginning of this year, the cost of wood, like wood products, began to grow sharply. This situation had an extremely negative impact on the plans of our fellow citizens regarding housing construction and repairs. It should be noted that a similar picture is observed not only in Russia, but throughout the world, including the United States and China.
The reason for the jump in wood prices is due to several factors at once. The process was launched by a pandemic, which stopped the work of many woodworking enterprises in 2020. At the same time, people who switched to "remote work" started repairing their houses and apartments (while there is time). The sharp demand for wood products severely depleted stocks, and prices for such products began to rise. Naturally, the "baton" was immediately picked up by "enterprising" stock speculators.
As of May of this year, the exchange price for timber fell by half. At the same time, its value is still above the record indicators for previous periods.
According to analysts' forecasts, by the end of the year the world price for timber will decrease by another third. However, although retail prices slowed down, they did not begin to decline.
In order to somehow rectify the situation on the domestic market, from July 10, Russia introduced a 2022% export duty and, more importantly, strict rules for registering timber in the State Forest Register. The latter are a preparatory stage for a complete ban on the export of untreated or roughly processed wood from the Russian Federation from the beginning of XNUMX.
All of this is certainly good. However, many analysts doubt that such measures will quickly affect domestic prices.
And the point here is not so much in "greedy" sellers as in the "unattractiveness" of woodworking as a business in our country. The investment required is huge, the laws change, and surges in product demand are rare.
Nevertheless, the development of this industry in Russia, although not fast, is moving. Consequently, with the emergence of new enterprises, competition will increase and, as a result, prices for the people will decrease. In turn, the ban on the export of "round timber" will stop "feeding" the criminals and save our country from colossal losses.