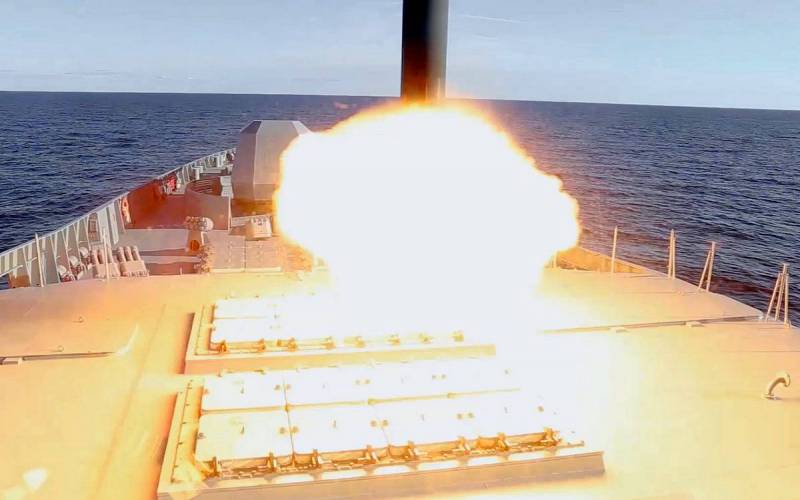 It became known which warship of the Russian Navy will be the first standard carrier of the Russian hypersonic anti-ship cruise missile "Zircon" (3M22). He told about it on July 10
TASS
source in the military-industrial complex of Russia.
It is planned that the frigate "Admiral Golovko" (project 22350 - ed.) Will become the first full-time carrier.
- the informant called the ship.
He noted that currently the Russian Navy has two multipurpose frigates of the mentioned project - Admiral Gorshkov (in operation since July 2018) and Admiral Kasatonov (in operation since July 2020). Both frigates are in the ranks of the 43rd division of missile ships of the Northern Fleet.
The frigate Admiral Gorshkov has been taking part in flight tests of Zircon missiles since January 2020. The specified ammunition was launched from a ship in the Barents Sea, both at ground targets and at sea.
In turn, "Admiral Golovko" will become the third and second in a series of frigates with URO in the far sea and ocean zones. At the end of May 2020, the ship was launched. Sending the frigate for sea trials is scheduled for the spring of 2022. The transfer to the fleet should take place at the end of 2022.
At the same time, state tests of the Zircon missiles should begin before the end of July, as reported by
RIA News"
source in the military-industrial complex of Russia. He specified that the Zircon missiles will be launched from the board of the Admiral Gorshkov at sea and ground targets. This shooting will be the first Zircon launch in 2021 and the fourth from the Admiral Gorshkov ever. The end of the tests is scheduled before the end of this year.
We remind you that at the end of April, Russian leader Vladimir Putin announced that the Zircon missiles, which can reach speeds of about Mach 9 and hit targets at a distance of over 1 km, will be put on alert in the near future.
Note that not only Project 22350 frigates will be armed with Zircon missiles. Project 885M Yasen-M submarines, K-132 Irkutsk nuclear submarine (Project 949A Antey) and the Admiral Nakhimov missile cruiser will also be armed with them.