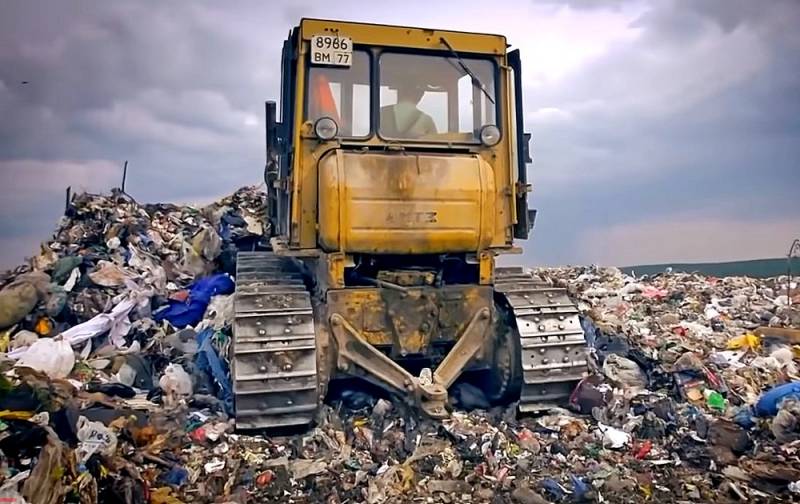 Today the area of ​​landfills in Russia is comparable to the area of ​​Switzerland and is increasing by about 10% every year. At the same time, the level of waste disposal in our country is only 7%, which is a serious problem. For comparison, in the EU 50 or more percent of processing is considered the norm, while in Switzerland this figure is as much as 99%.
By the way, the latter approached the disposal of household waste extremely competently: about 50% of them are sent for recycling and reused, and the rest are burned in special plants, ensuring the generation of heat and electricity with a minimum amount of emissions into the atmosphere.
Russia also desperately needs the aforementioned enterprises. Otherwise, according to the Accounts Chamber, in 3 years in 32 regions of our country there will simply be nowhere to put garbage.
Now we have more than a hundred enterprises for the disposal of those same non-recyclable waste. However, they have long been outdated and cause more harm to the environment than good.
New ones are also being built. For example, in the suburbs and Tatarstan. 3 more similar ones are on the way and 20 in the project. True, there are heated disputes about the last 20 in the Government at the moment, since the construction of such enterprises is not cheap.
However, the aforementioned problem will still have to be dealt with in the near future. The point is that in the light of the increasing control over CO2 emissions, the preservation of landfills can become ruinous for the country. In turn, a modern waste incineration plant could easily replace a "dirty" one, for example, a coal-fired power plant.
In general, as they say: "There would be no happiness, but misfortune helped." Now Russia has a unique chance to create not only a badly needed, but also an economically efficient waste disposal system, forever freeing itself from the nickname "landfill country".