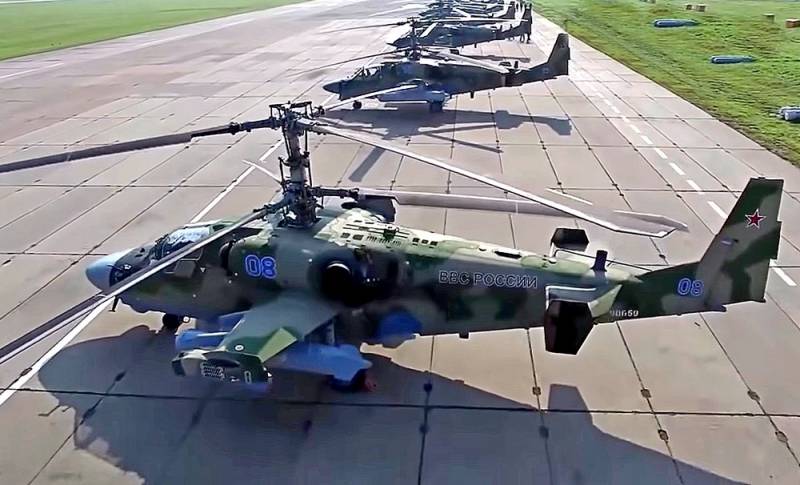 Right now, the Russian Aerospace Forces is gradually replacing the legendary Mi-24 Crocodiles with Mi-28 Night Hunter and Ka-52M Alligator attack helicopters. The latter, by the way, received a new complex of electronic equipment and weapons. At the same time, tests of his use of the short-range cruise missile "Product-305" reached the final stage, which brings the combat vehicle closer to the level of an attack aircraft.
Despite approximately the same size and similar purpose - to support the infantry, the "Night Hunter" and "Alligator" will not become competitors in the troops. On the contrary, both rotorcraft will complement each other.
It should be noted that in terms of armament, the Ka-52M looks more like a heavy tank, while the Mi-28 is a medium one. In addition, with a crosswind of up to 20 m / s, the "Night Hunter" is forced to maneuver, while the "Alligator", thanks to the coaxial scheme, is able to safely hover in the air.
The cruise missile "Product 305" will allow the Ka-52M to hit tanks and other armored vehicles at a distance of up to 100 km, turning the rotorcraft into a close analogue of an attack aircraft. Thus, the "Alligator", like a battering ram, will be able to break the enemy's defenses, and the "Night Hunter" will "clean up" the remaining pockets of resistance after sunset.
Russia plans to completely renew its fleet of attack helicopters by the end of this decade. At the same time, the Ka-52M and Mi-28 will serve in approximately equal quantitative proportions.