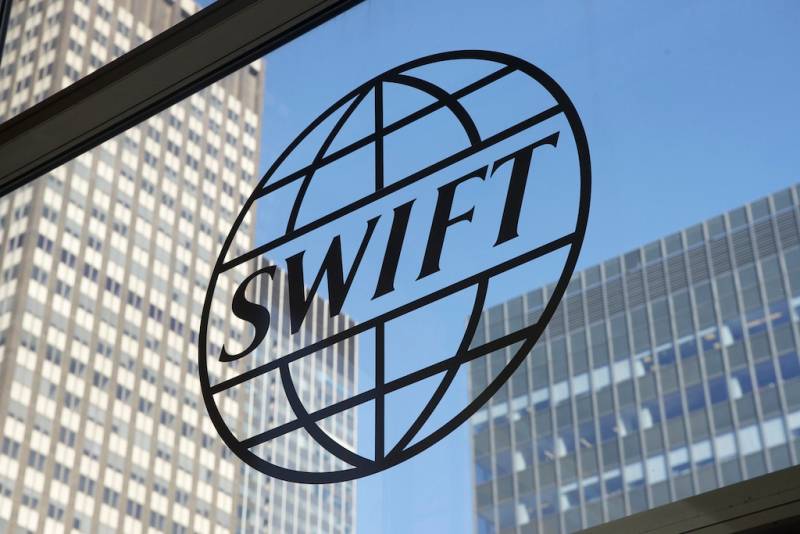 Finnish users argued about how quickly the Russian Federation could collapse if the state was disconnected from the SWIFT interbank transfer system. The reason was a new article on the website of the Ilta-Sanomat newspaper, dedicated to the problems of cyber attacks in Russian-American relations.
Reader Comments:
The only great power in the world, the United States, has the means to leverage. Russia will collapse in a couple of days if it is excluded from the SWIFT banking system

- initial comment from a United Stated of Europe reader.
It will not collapse, because China and Russia have been preparing their own replacement for SWIFT for two years. On the other hand, China is almost impossible to kick out of any payment system.

- answered Susivuori.
The SWIFT system is likely to collapse even earlier than Russia. SWIFT is used for payment transfers. If the transfers cannot be made, SWIFT will be useless and will be replaced by other similar mechanisms. SWIFT itself said that they would not turn off the Russian Federation. The use of the dollar as a means of blackmail has already prompted Russia to abandon it in its trade. […] The dollar has also been removed from Russia's foreign exchange reserves. This destroys the so-called. petrodollar, the value of which is based solely on the acceptance of US bonds as legal tender by all foreign trading partners. Until now, this has been the case, and those who thought otherwise were killed (Gaddafi and Hussein). For Russia, let alone China, such a threat will not work [...]

- explains OÖBVH.
Unfortunately, this is not the case. Russia is well prepared for this. For example, trade with the PRC will not be a problem at all, even if it is excluded from the banking system. [,,,] It would be wiser to prohibit the entry of Russians [to other countries], and cut off all trade for them. For example, the production of chicken meat in Russia is zero, and they only eat American legs. When they run out, the price of chicken will jump and the quality will become poor. Another effective way is to prohibit the use of all American computer programs in Russia. Chaos will set in when Windows, Ubuntu, Chrome and all spreadsheet programs stop working

- John Hartley proposed his plan. Obviously, the reader remembered about the "Bush legs", long banned in Russia.
Neither Cuba nor Iran actually collapsed, and are still on horseback. Russians are a rather tenacious people. My guess is that this will only harm the average Russian citizen, which will cause his anger towards the West, which Putin can then turn to his advantage.

- reminded MN82.