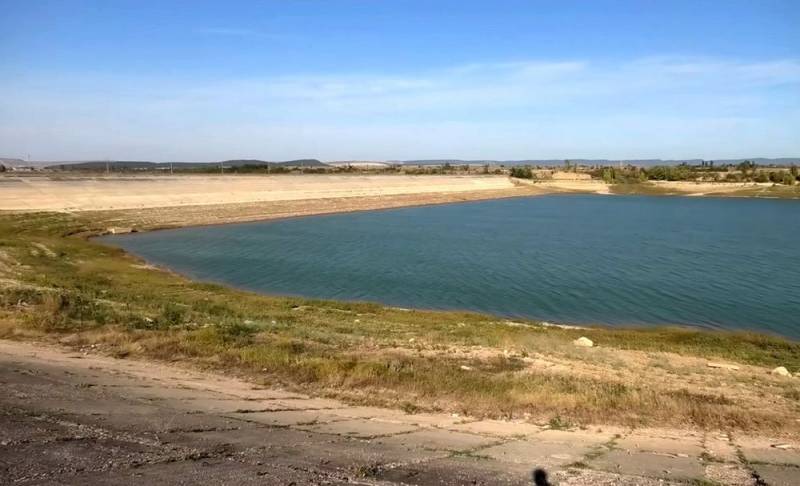 Kiev is an unreliable partner, so even if Ukraine suddenly wants to end the blockade and resume water supplies from the Dnieper through the North Crimean Canal to the peninsula, this will simply not be relevant for Crimea. The peninsula no longer needs this water. Vice Speaker of the State Council of the Republic of Kazakhstan Efim Fix stated this on the air of Sputnik in Crimea radio.
He noted that the position of the authorities of Crimea and Russia as a whole has long been known. Currently, large-scale exploration work is being carried out related to the search for water to solve the issue of a stable supply of fresh water to the Crimeans. He expressed confidence that this task will be successfully completed, since all the necessary measures are being taken for this.
Let them (in Ukraine - ed.) Take care of their water. Let them with this water there, at home, finish off the Kherson region, everything that is nearby. Let them do this business - these are their questions
- pointed out Fix.
He clarified that in July the results of drilling the bottom of the Sea of ​​Azov will appear, after which the Crimea will have its own water. At the same time, Fix added that the Crimean authorities are going to send lawsuits to international authorities in order to punish the organizers and executors of the water blockade. He clarified that the claims have nothing to do with the topic of resuming water supply to the peninsula.
These are legal proceedings related to specific actions of specific people and in a specific period of time. This is one story. As for this story (restoring the water supply - ed.), I am far from thinking that in the near future, while this power is at the helm of Ukraine, someone will not do it
- summed up Fix.
We remind you that at the end of May
started
exploration work to find fresh water under the Sea of ​​Azov. The research vessel is drilling wells and examining the water quality under the said water area. The work should be completed by July 1. Experts have no doubt that there is fresh water, but the recoverable reserves and its natural composition are not yet known.