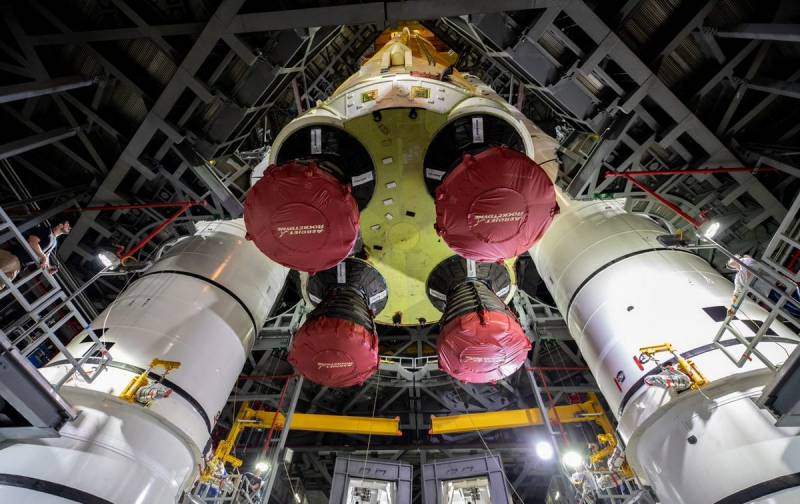 The American super-heavy rocket Space Launch System is presented in a launch configuration for the first time. Specialists from the Kennedy Space Center (Florida) have finished attaching two boosters to the main stage of the carrier, which is 65 meters long.
Recall that the SLS is a two-stage super-heavy rocket that NASA plans to use to send astronauts out of low-Earth orbit. In particular, the carrier will be used to launch the Orion spacecraft as part of the Artemis-2 manned lunar mission.
It is reported that the "Space Launch System" in its basic configuration will be able to launch up to 95 tons of payload into reference orbit. At the same time, further development of the carrier design can increase this figure by another 35 tons.
The total cost of the SLS program, which started in 2011, is $ 35 billion. The main developer of the super-heavy rocket is the Boeing Corporation. According to preliminary calculations, the creation of one serial version of the carrier will cost 800 million dollars.
The Space Launch System should start its first flight at the end of this year as part of the Artemis-1 mission. In the course of the latter, the Orion spacecraft will have to make an unmanned flight around our natural satellite. In turn, a manned mission is scheduled for 2023.