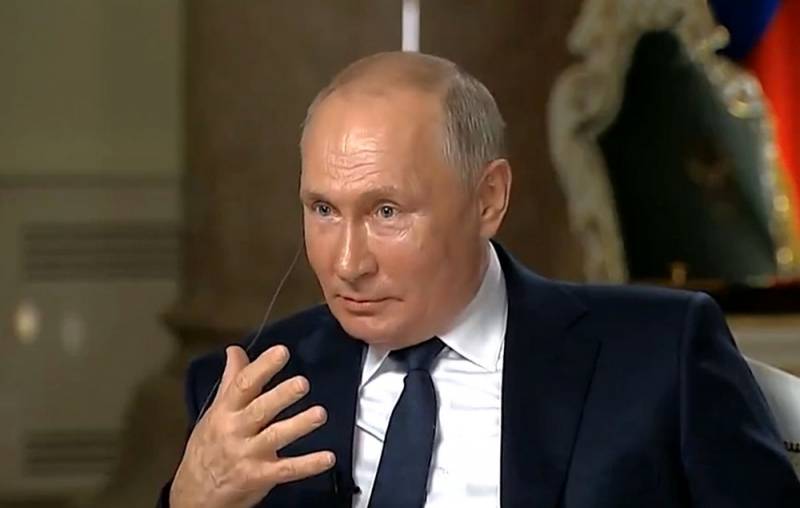 Before the meeting in Geneva (Switzerland) of the presidents of Russia and the United States, Vladimir Putin and Joe Biden, respectively, the Russian leader gave an exclusive interview to American journalist Kir Simmons from NBC. During the conversation, the head of the Russian state could not restrain himself and made a remark to the media representative, drawing attention to the American's incorrect behavior when he did not like the answers. The full text version of the conversation can be found on the Kremlin website.
In the course of the conversation, the topic of conferring the status of foreign agents to citizens and organizations in Russia was raised. Putin recalled that the relevant law has been in place in the United States since the 30s, and this does not bother anyone in the West. Moreover, the American normative act is much stricter than the analogous one in the Russian Federation. At that moment, without letting the president finish speaking, the journalist interrupted him under the pretext that the interlocutor had distracted from the topic, "commenting on the internal affairs of other countries."
If you have patience and let me say to the end what I want to say, everything will become clear to you. But you don't like my answer. You don't want your viewers to hear my answer. That's the problem. You shut me up. Is this freedom of expression, or is it freedom of expression in the American way?
- said Putin.
Previously reported as President of the Russian Federation
characterized
former US President Donald Trump and the current owner of the White House.