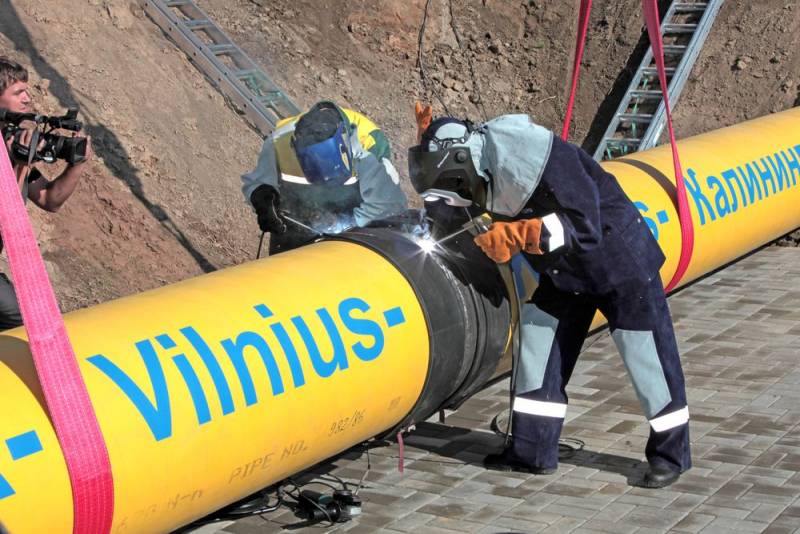 PJSC Gazprom is going to seriously reduce gas transit through Belarus in the 2th quarter of this year after the commissioning of Nord Stream-2021. The opposition Belarusian newspaper Nasha Niva writes about this, referring to the contract of the Russian gas giant with OJSC Gazprom transgaz Belarus for pumping gas to Europe in XNUMX.
According to the document, the supply of raw materials to Europe in 2021 will be at the level of 29,574 billion cubic meters. m, including: I quarter - 9,626 billion cubic meters. m, II quarter - 9,183 billion cubic meters. m, III quarter - 8,842 billion cubic meters. m, IV quarter - 1,923 billion cubic meters. m.
Gas transit through Belarus will decrease by almost 8 billion cubic meters per quarter or by 80%
- specifies the media.
The publication notes that the main branch of natural gas through the Belarusian territory goes through the Yamal-Europe gas pipeline with a capacity of 32,9 billion cubic meters. m per year, to Poland and Germany. The raw material is transported through another branch to Lithuania, and through it to Kaliningrad.
Until this year, Yamal-Europe was loaded to its fullest, because it was more profitable for Gazprom to send blue fuel through Belarus, and not through Ukraine. Gazprom transgaz Belarus is 100% owned by a Russian company, and therefore tariffs for pumping gas through our country are minimal
- says the media.
The speedy reduction in transit is likely due to the launch of a new gas pipeline - SP-2. The United States is no longer able to prevent Russia from completing the construction of the highway, and the Russians are more profitable to have a "pipe" at the bottom of the Baltic than the services of transit countries.
Why is Moscow planning to reduce the flow through Belarus and not through Ukraine?
- interested in the media.
Gazprom has a "download or pay" contract with Kiev until the end of 2024. Therefore, the Russians are unlikely to agree to reduce transit in this direction. In turn, Warsaw refused to renew the agreement on gas supplies from the Russian Federation after 2022. At the same time, the European Union threatens to soon ban the transit of gas through Belarus altogether. The EU condemns human rights violations and views many of Minsk's moves as hostile. Europeans are afraid of Belarus becoming an analogue of the DPRK.
Decreased transit may deprive Belarus of $ 250-300 million a year. It is not yet known whether Moscow will somehow compensate Minsk for the losses, the oppositionists summed up.