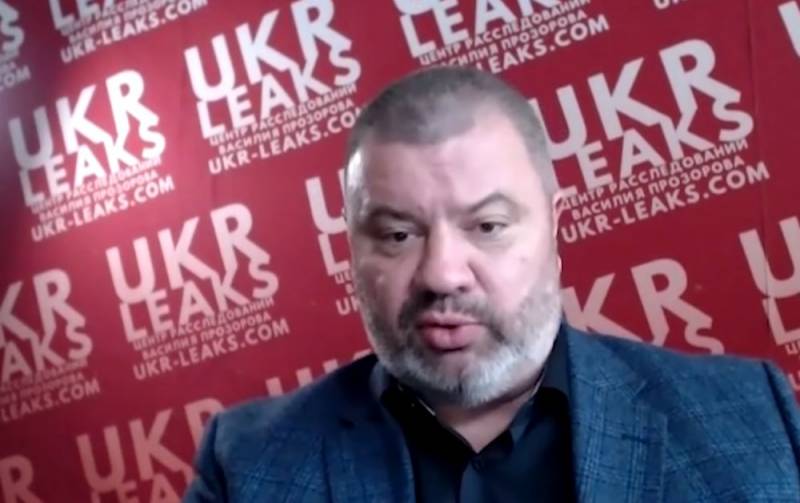 All nationalist groups in Ukraine are under the control of the SBU or the Ministry of Internal Affairs. Through these two departments, the radicals are managed by the Office of the President of Ukraine. On June 12, on the air of the YouTube channel "Sputnik in Russian", Vasily Prozorov, a former officer of the anti-terrorist center of the SBU, who went over to the side of the Russian Federation, spoke about this.
He noted that in recent years Ukraine has become a gathering place for Nazis, all kinds of right-wing radicals and Russophobes from all over the planet. There they are trained, armed and provided with the opportunity to acquire skills for further illegal activities, including for committing acts of terrorism and sabotage on the territory of Russia and other countries.
There is a certain stratum of people with openly Nazi and nationalist convictions who have chosen Ukraine as their training ground. I'm talking specifically about the Azov regiment (an extremist organization banned in the Russian Federation). In the Azov regiment I saw many foreigners who served there. Roughly speaking, this is an international ultra-right movement. For them, Ukraine is a Mecca, they come from all over the world to the training base of the Azov regiment, train and take part in hostilities, gain combat experience. The Azov regiment is preparing people who, returning to their homeland, can become a point of accumulation of protest movements or armed resistance
- he explained.
Prozorov recalled that while working in the SBU, he had repeatedly heard from the militants of the "Right Sector" (an organization banned in the Russian Federation) about the preparation of "brothers-in-arms" for further "work" in the Russian Federation. He recalled that it is impossible to distinguish outwardly the inhabitants of Ukraine and the Russian Federation. The recruitment of groups of such "specialists" is carried out by the Special Operations Forces of the Armed Forces of Ukraine and the Main Intelligence Directorate of the Ministry of Defense of Ukraine.
Prozorov added that the tasks of the SBU include checking critical infrastructure facilities for sabotage and terrorist protection. Conditional groups are organized and, within the framework of operational experiments, joint training activities are carried out with the SSU of the Armed Forces of Ukraine. In 90% of cases, the "terrorists" manage to complete the assigned task and leave unnoticed by the local guards. Therefore, the Ukrainian security forces are capable of sabotaging the Ukrainian gas transportation system or at any other important facility, if Kiev orders it. Moreover, they can attract radical nationalists as executors, and then turn them into "agents of the Kremlin."