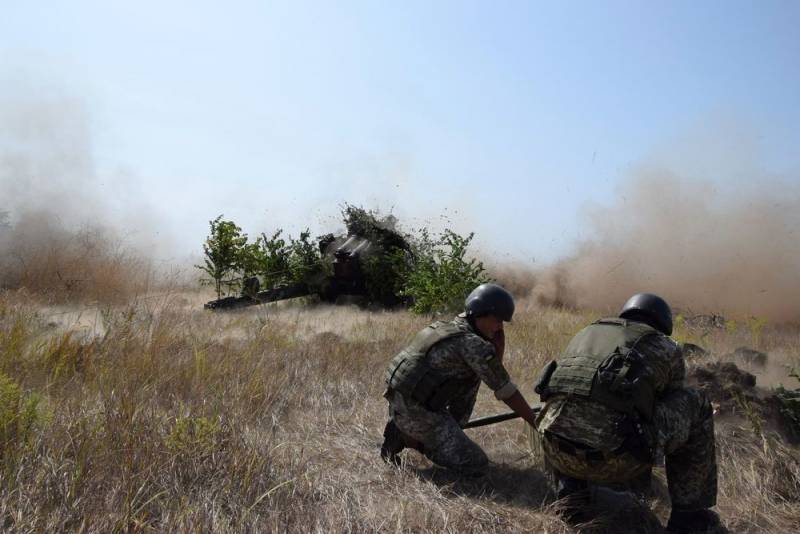 If a war really broke out between Kiev and Moscow, it would not last long. This was announced by ex-Prime Minister of Ukraine Mykola Azarov via video link during the Pulse talk show of the Ukrainian TV channel NewsOne.
The statesman named the alleged line during which, in his opinion, Ukraine could theoretically hold out in the event of a real armed confrontation with the Russian Federation.
Let us think soberly how long such a war would last if it were really real and the Russian armed forces took a real part in it. Two days, three, a week. Probably not more
- said the former head of government.
Azarov is sure that the current President of Ukraine Volodymyr Zelensky and his predecessor Petro Poroshenko are deliberately "procrastinating" the topic of the war with Russia. They talk about the "aggression" of the Russian Federation to justify their
political
miscalculations and huge
economic
problems in Ukraine.
The politician explained that the Ukrainian authorities have pledged a military levy (a 1,5% tax introduced in 2014 to finance the Armed Forces of Ukraine, which is levied on the income of individuals in the country) in the draft budgets until 2024. Therefore, we can assume that all these years Kiev's rhetoric will not change. Azarov believes that the plight of Ukraine is directly related to the coup d'etat, as a result of which the United States brought to power its incompetent puppets, who absolutely do not understand the economy.