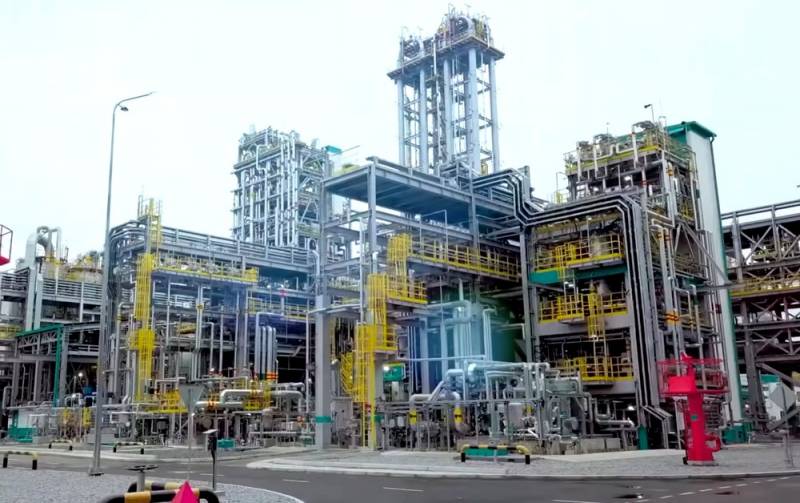 On June 9, Russia launched the first
technological
line at the Amur gas processing plant near the city of Svobodny in the Far East. The construction of the enterprise started in 2015, and the "giant" should reach full capacity by 2025.
It is worth noting that the appearance of the above-mentioned GPP will give a "second life" to the fading city of Svobodny. The company will employ more than 2500 people, in connection with which new housing, communications and infrastructure are already being built in the village.
However, this event will affect not only the development of the Far Eastern region. Thanks to the construction of a giant gas processing plant, Russia will become a major player in the global gas processing market, and this is an extremely important step for our country.
The thing is that the state, which owns such gas reserves, is simply obliged to be able to process it, extracting valuable components in the process, and not to buy them abroad. On the contrary, we must export gas, having previously "taken out" from it ethane, propane, butane, helium, etc.
But that's not all. One of the world's largest gas chemical complexes is being built next to the Amur GPP, where everything "taken out" from the gas will be processed into polymer, and then into the products we are already used to.
At the same time, the enterprise launched in the Far East is only the "first swallow". A similar complex will soon begin to be built in Ust-Luga. Oil companies also have their own projects.
Thus, Russia is going deeper and deeper into processing, which means that the status of a raw material power will soon be over.