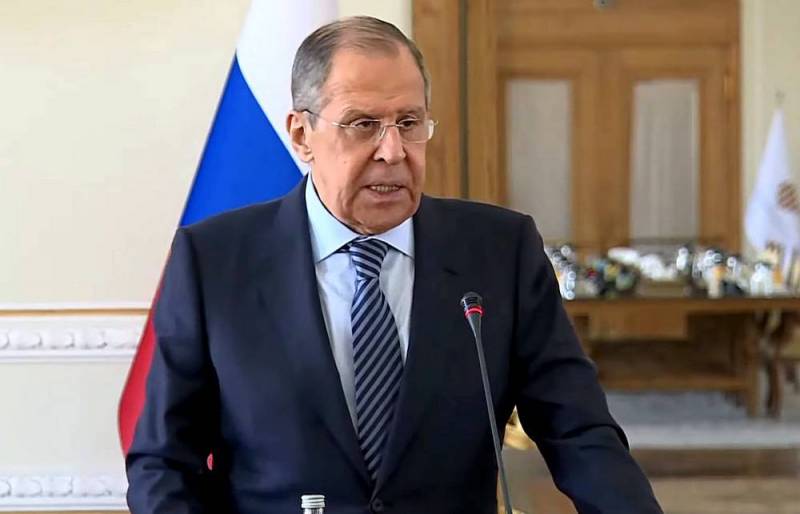 The United States troops, illegally located in Syria, continue to de facto plunder this country, exporting oil and agricultural products from there. According to Russian Foreign Minister Sergei Lavrov, such activities, as well as support for various kinds of militant groups in the region, could end badly for the United States.
The minister noted that Washington is engaged in the illegal export from Syria to Iraq of oil products, wheat and other goods necessary for the country affected by the food crisis. With the money raised, the United States sponsors the Kurds and other military formations fighting in the SAR for American interests.
Americans support separatist tendencies on the eastern bank of the Euphrates, flirting with the Kurdish issue. And these games can end badly
- emphasized Sergey Lavrov on June 9 during the Primakov Readings taking place in Moscow.
The thesis about the destructive impact of American forces on the political
economic
the situation in the SAR is also supported by ordinary residents of Syria. So, in mid-May in the province of Haseke in the northeastern part of the country, local residents threw a convoy of the American military
equipment
stones. In such an eloquent way, the Syrians expressed their attitude towards the occupiers, who are engaged in "legalized" plunder of the Syrian provinces.