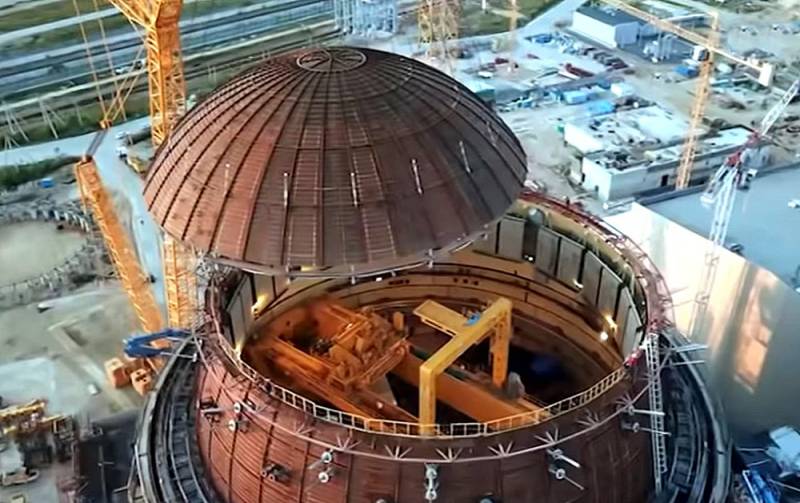 The construction of a unique BREST-OD-300 power unit has started at the site of the Siberian Chemical Combine (Seversk), owned by the Rosatom state corporation. This is an important event for the global nuclear power industry, since the BREST reactor, which will form its basis, is the first concept in the world that meets the set of safety and security requirements of large-scale nuclear power.
the economy
.
The power unit with an authorized electric power of 300 MW with a fast neutron reactor will be part of the experimental demonstration power complex (ODEC), which is being created within the framework of the Breakthrough project. The implementation of the latter started back in 2010. The launch of a unique reactor is expected after 2025.
It should be noted that BREST is a reactor with natural safety properties. Its design excludes prompt neutron acceleration. Consequently, it does not require the construction of additional engineering barriers, and its use at nuclear power plants completely excludes the likelihood of accidents like Chernobyl.
Another important nuance is the presence in the future ODEK of a complex for the production of uranium-plutonium nuclear fuel, as well as a complex for the reprocessing of spent fuel. The result will be a closed on-site nuclear fuel cycle, which makes it possible to prepare new fuel for the reactor from the unloaded fuel.
Uranium-235 is used as a fuel in BREST. Its content in natural uranium is less than 1%.
The reactor itself, due to the combination of the properties of dense nitride uranium-plutonium nuclear fuel and lead coolant, will be able to operate in the so-called equilibrium mode. In other words, the amount of produced plutonium will be comparable to the "burnt-out" one. Consequently, it will be possible to produce new batches of "fresh fuel" from it at the above-mentioned complexes, and so on in a circle.
Finally, it should be added that the aforementioned BREST is a prototype of a "fast" BR-1200 reactor also with a lead coolant. According to Rosatom's plans, the latter will form the basis of a commercial power unit with a capacity of about 1200 MW.