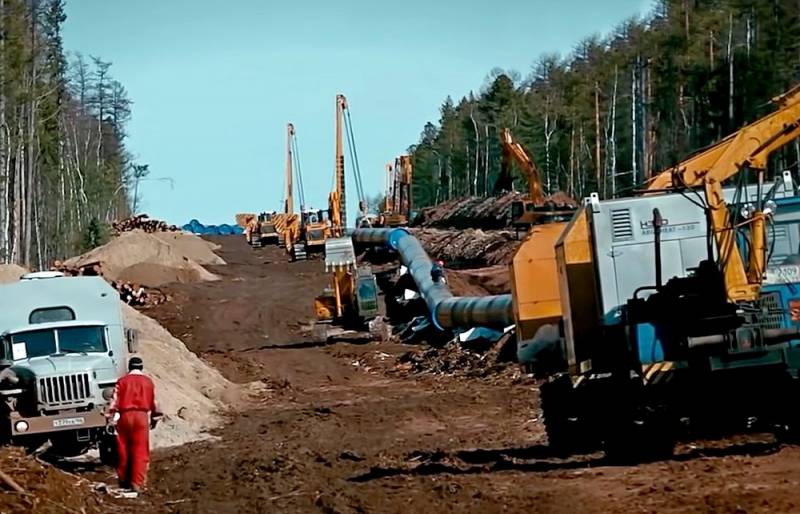 Russia and Pakistan signed an agreement on the construction of the Pakistan Stream gas pipeline. Tellingly, the gas through this pipeline will not be Russian, but our country will receive significant benefits from the implementation of the project.
Pakistan, with its 216 million people, is today one of the poorest countries in the world. Nevertheless, it is one of the ten countries with the highest economic growth rate (4% per year). If Islamabad can maintain this trend, its GDP per capita by 2050 will almost catch up with Poland and even overtake the Netherlands. However, in order to fulfill this ambitious task, the country will need a lot of energy, with which Pakistan has problems.
Attempts to build a gas pipeline from Iran have been made since the 80s, but thanks to the "efforts" of the Americans, they all failed miserably. The idea of ​​laying a pipe from Turkmenistan was also unsuccessful.
And so, this year Russia decided to come to the aid of Pakistan. It was decided to build the Pakistani Stream gas pipeline exclusively on the territory of the country, and gas will be supplied to it in liquefied form from Qatar, since it is unprofitable to drive the Russian pipeline from the Arctic.
However, our country and Qatar have already solved the "logistics problem". So, Doha will "give" its gas to us for supplies to Pakistan, and in exchange Moscow will "give" its gas to Qatar for supplies to Europe and Asia.
The Russian share in the Pakistani project is 26%. Moscow will receive the same share of income from the operation of the gas pipeline.
But that's not all. At the beginning of the year, our country signed a number of contracts with Pakistan for the supply of various types of weapons, which is also important. After the consolidation of Russia in this South Asian country will allow us to control the situation in Afghanistan, where new risks of destabilization arise in connection with the withdrawal of the American contingent.