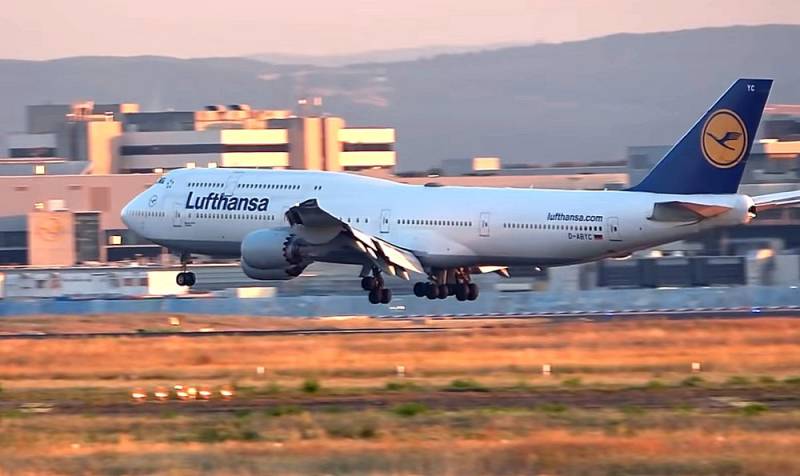 Russian and German airlines continue to cancel their flights to Germany and Russia, respectively. So, the German Lufthansa announced the cancellation of flights for Wednesday June 2 from Moscow and St. Petersburg to Frankfurt and back. Prior to that, the Russian S7 canceled the flight from the German capital to the Russian one, as well as in the opposite direction - the company noted that the flights did not take place due to the lack of permits from the German side.
Germany does not comment on the cancellation of several Berlin-Moscow flights. And this silence is a very unpleasant sign
- said political scientist Alexander Sosnovsky in his telegram channel.
Lufthansa previously clarified that there is a permit to operate flights to Moscow and St. Petersburg to fly around the Belarusian territory. The airline, as usual, makes seven weekly flights to Moscow (Domodedovo) and four to Pulkovo airport in St. Petersburg.
The Russian airline Aeroflot also canceled its flights to Munich and Frankfurt. However, the flight to the German capital took place, albeit a little earlier - at 11.17 instead of 11.30 Moscow time. At the same time, the return flight was delayed. Also on Wednesday there should be a flight to Moscow from Hamburg.
European companies refuse to fly through the territory of Belarus after the forced landing in Minsk on May 23 of an Irish Ryanair plane and the subsequent arrest of opposition blogger Roman Protasevich - the corresponding decision was made by the European Aviation Security Agency. Thus, the Europeans are protesting against the actions of Minsk, calling them treachery and air piracy.