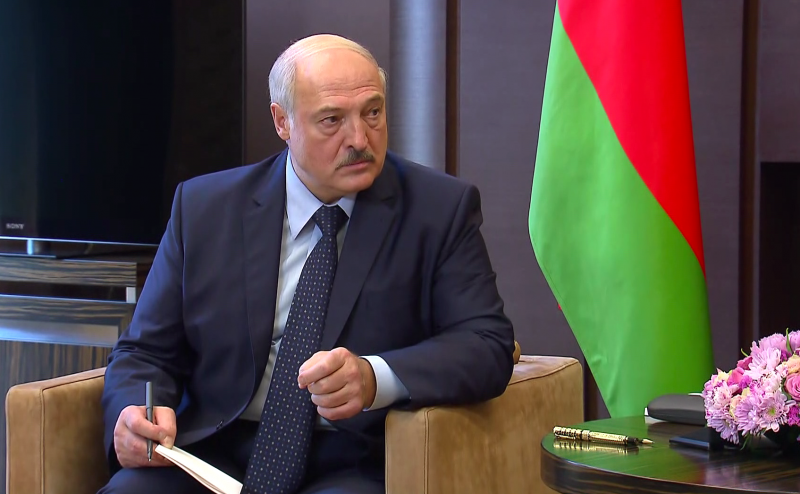 The former chief editor of the Nexta telegram channel Roman Protasevich, who was arrested on May 23 at the airport of the Belarusian capital, has been prosecuted in the LPR for military actions in eastern Ukraine as part of the Nazi Azov battalion. President of Belarus Alexander Lukashenko spoke about this.
The Belarusian leader agreed with the request of the prosecutor's office of the unrecognized republic to organize an interrogation of the oppositionist. Lukashenka recalled that during his arrest on the plane, Protasevich shouted about the death penalty prepared for him.
He shouted on the plane that he was facing the death penalty, and our journalists justified that we did not provide for the death penalty under such an article (Article 293 of the Criminal Code of the Republic of Belarus - organizing mass riots), but only up to 15 years. But he knew what he was talking about. He understood that there, in the south-east of Ukraine, claims could be brought against him - and this is a completely different situation.
- emphasized the president of Belarus.
Meanwhile, the LPR is investigating the activities of Roman Protasevich in a nationalist military formation as part of the Armed Forces of Ukraine - the prosecution insists that the blogger participated in criminal actions against the civilian population, and asks for permission from the Belarusian authorities to conduct an investigative experiment with the arrested person.
The father of the ex-editor-in-chief of "Nekhta" previously clarified that his son worked in Donbass as a journalist. Former commander of the Azov battalion, Oleksandr Biletsky, also claimed that Protasevich fought for the interests of Ukraine, but fought not with weapons in his hands, but with the help of words.