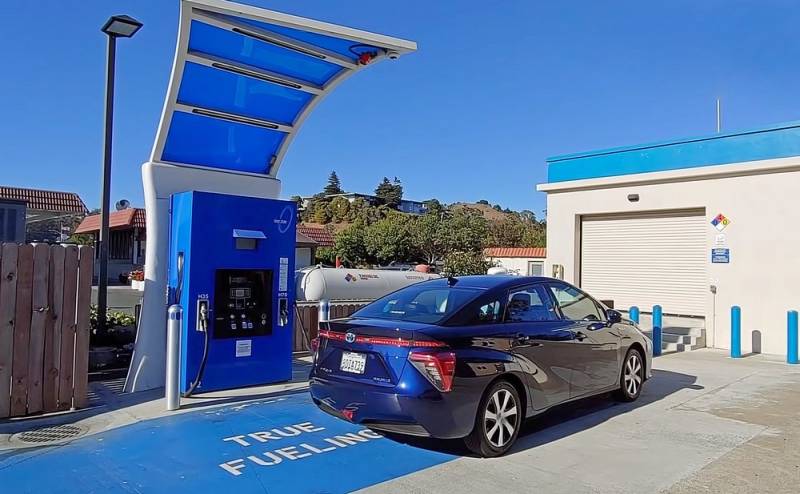 The concept for the development of electric transport in Russia until 2030 may undergo significant changes in the near future. According to information from
RIA News
, it is planned to add the localization of the production of hydrogen transport within the country and the creation of an appropriate infrastructure for its operation.
According to the agency, the above information is contained in the draft order of the Cabinet, dated May 25 this year. In particular, it states that additional funds will be allocated for the localization of production and the creation of infrastructure for cars on hydrogen fuel cells. Now the total cost of implementing the concept will amount to 777 billion rubles instead of 418 billion previously envisaged.
By 2030, it is planned to build 1200 hydrogen filling stations in Russia, spending about 126 billion rubles on this. Also, a plant for the production of fuel cells for hydrogen cars will be built in our country. It is assumed that about $ 38,5 billion will be spent on its construction.
The Ministry of Economic Development, where the new project was developed, claims that if approved by the Government, the infrastructure for transport on hydrogen fuel cells will be ready in the middle of this decade. The projects will be financed on a combined basis: partly from the budget and partly from other sources.
It should be noted that in addition to proposals for the localization of the production of hydrogen cars within the country and the creation of a network of filling stations, the updated concept also contains a plan to support the demand for electric and "hydrogen" transport. It is expected that the above initiative will be considered no earlier than the end of June.