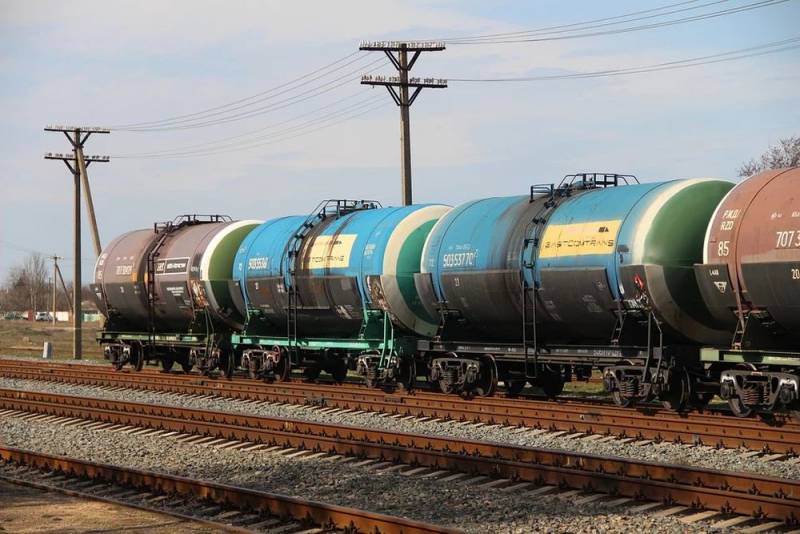 The West does not stop talking about ecology, energy security and remembering Russia. The topic of Russian diesel fuel was highly discussed in Europe even before the incident with the airliner of the Irish low-cost airline Ryanair in the Belarusian sky and the arrest in Minsk of the ex-editor-in-chief of the Telegram channel NEXTA Roman Protasevich, who was put on the wanted list for organizing riots.
For example, recently the international audit and consulting agglomerate KPMG (headquartered in Amsterdam), which is one of the "big four" such companies on the planet, predicted the loss of the European market for diesel from Russia "due to unnecessary use". This is stated in a study by KPMG.
Currently, about 70% of imported diesel comes to the European Union from the Russian Federation. At the same time, Russia exports to European countries about 50% of the 80 million tons of diesel produced. In addition, the Russians are going to modernize their refineries by increasing the production of light oil products.
It is assumed that by 2030, while maintaining refining volumes in the Russian Federation at the level of 300 million tons, local refineries will produce 110-120 million tons of diesel. Moreover, the domestic Russian market will not be able to master more than 40-50 million tons.
By this time, diesel consumption in the EU will seriously decrease due to the introduction of a large number of electric vehicles. As a result, Russian refineries will increase their export requirements to 60-70 million tons, i.e. more than 1,5 times compared to the current level.
According to the expert Oleg Zhirnov from KPMG, expressed to the publication
Kommersant
, part of the excess diesel will go to bunkering (they will replace fuel oil on ships). However, the overproduction of 20-30 million tons of diesel by Russian refineries will still appear, since it will be difficult to eliminate it by exporting to other regions of the world due to the widespread development of oil refining. An alternative could be the use of diesel fuel in air transport, power generation and petrochemical processes, but this will require the development of new
Technology
.
We remind you that diesel is delivered to the EU countries not only by rail and ships. A transit product pipeline runs through the territory of Belarus, the operator of which is the unitary production enterprise Zapad-Transnefteprodukt (the owner of the property of PJSC Transneft). It supplies Russian and Belarusian diesel to Latvia, Ukraine and Hungary. It is this product pipeline that has attracted the attention of Russophobes in recent years. Therefore, the forecast of KPMG analysts may become a justification for another impact on Russia in the near future, and not only in the distant future for a decade.