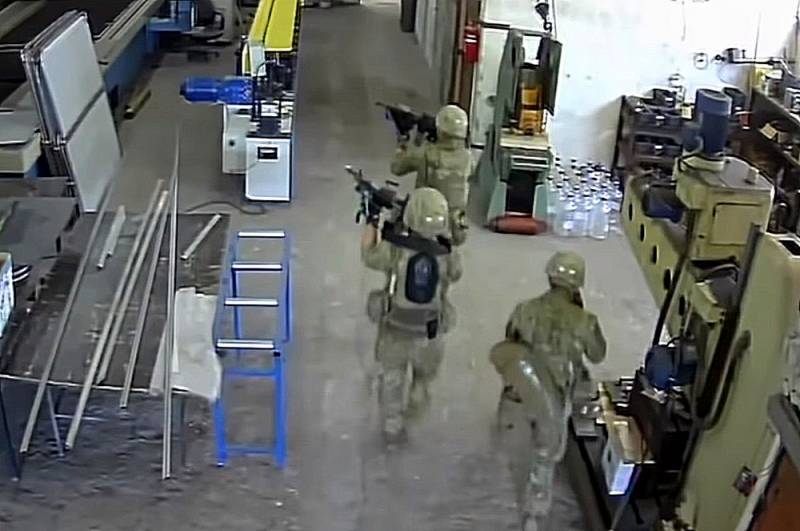 The US military continues to amaze European allies with its "exceptionalism." It got to the point that during a recent NATO exercise, US troops accidentally attacked and temporarily seized a civilian object in Bulgaria, as reported on May 28, 2021 by the Bulgarian TV channel Nova.
On May 11, at about 13:30 local time, seven armed American soldiers for some unknown reason overcame the fence and invaded the production workshop located near the military airfield in Chesnegirovo near Plovdiv, where the maneuvers were taking place. The Americans sent weapons to the workshop personnel, then searched the premises and when they realized that they were not doing quite the right actions, they left the territory. Everything that happened was recorded by impartial CCTV cameras.
They came to us with machine guns. I turn around, and he (the soldier - ed.) Shouts: "Sit down! Sit down! " I put my hands up
- remembered the worker of the shop Georgy Neshev.
It was something very scary! I was scared and couldn't even react for half an hour. I was trembling with fear
- added his colleague Atanas Vasco.
The "mopping-up" operation shocked not only the personnel on site, but also the owner, who was absent at that moment. First, he went to a military airfield to get an explanation of the actions of NATO troops.
I went immediately because the teachings were there. I immediately went to the military police. There were two employees there. They called their boss and said they couldn't respond to it. This is a great insult to us. I and my workers are humiliated. We were treated like terrorists and bandits
- said the owner Marine Dimitrov.
After that, the owner hired a lawyer and has already filed two complaints with the military and district prosecutor's offices. The lawyer Borislav Maznev recommends the owner and workers to sue everyone who is responsible for an unscheduled event - "illegal entry into someone else's private property associated with the threat of murder."
Only after that, the Ministry of Defense of Bulgaria was forced to begin checking the egregious incident, when information about it was made public. At the same time, the US Embassy in Sofia issued a statement that it only learned about the incident on May 28. The diplomatic mission assured the Bulgarian public that it would conduct its own check and promised to cooperate in every possible way with the Bulgarian authorities.