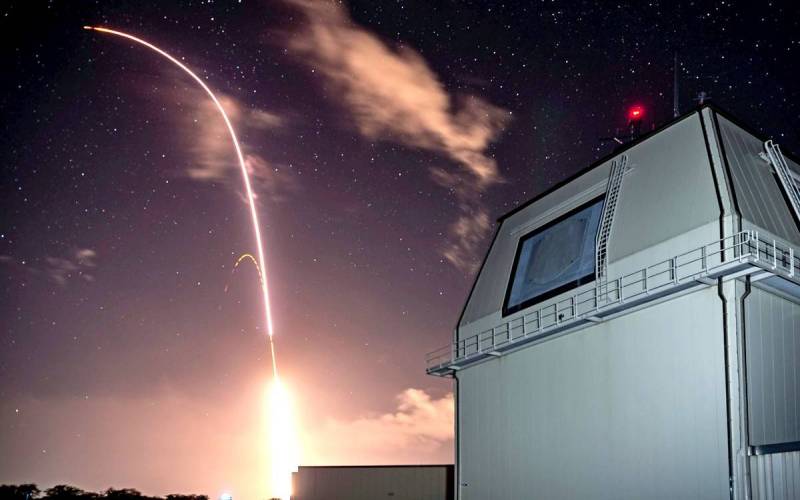 The Americans do not stop trying to improve their missile defense system. On May 29, 2021, the US Navy and the Pentagon's Missile Defense Agency (MDA) tested the prototype of the newest long-range anti-aircraft missile Standard Missile 6 (SM-6) Dual II of the Aegis shipborne missile defense system (Aegis). The American company Raytheon is the developer and manufacturer.
The MDA report said the tests were supposed to show the new capabilities of the Aegis-equipped warship in detecting, intercepting and destroying a medium-range ballistic missile. The two above anti-missile missiles were fired at the flying target, but they could not hit it. As a result, the SM-6 failed the tests.
Now experts are dealing with the reasons. They must analyze what happened and fix the problems. Then the test launches will resume. Where exactly the SAM testing took place, the department did not specify.
Currently in service with the United States are the SM-6 and SM-6 Dual I anti-missiles, which have a range of 240-250 km and have active radar guidance. Each of these missiles costs $ 4,3 million. They represent a further development of the RIM-156 SM-2ER and RIM-161 SM-3 missile families, are gradually replacing them and are being promoted for export.
Before that, the US Navy calmly promised that at the end of 2021 they will definitely conduct an even more difficult test of the SM-6 Block IB anti-missile, which will develop hypersonic speed and become the "killer" of the existing hypersonic blocks in Russia and China.