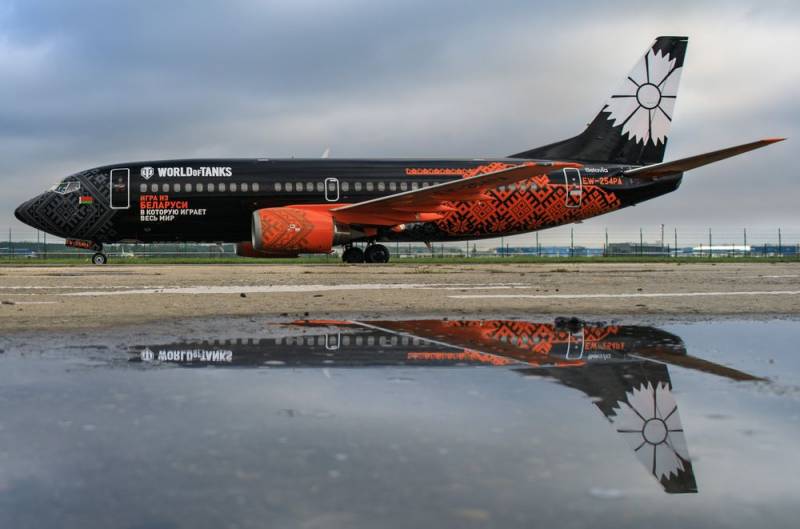 The state airline Belavia is going through a difficult period now. The European Union, Ukraine, Great Britain, Singapore, the USA and a number of other states have organized a blockade of this air carrier after the incident with the airliner of the Irish low-cost airline Ryanair in the skies of Belarus.
In Russia, they are worried about the fraternal people in the neighboring country, are interested in problems and offer all possible help. After the recent
meeting
In Sochi, the leaders of the Republic of Belarus and the Russian Federation, Alexander Lukashenko and Vladimir Putin, respectively, it became known that new Belavia flights to Russian airports should be opened. Therefore, many Russians began to be interested in the question of whether air traffic between Belarus and Crimea, which is also in the blockade of Western countries, will begin.
Belarus answered a question about flights to the Russian peninsula. General Director of Belavia Igor Cherginets on the air of the YouTube channel "Solovyov Live" said that the air carrier does not plan to fly to Crimea yet.
We won't fly to Crimea yet
- he answered directly to the presenter.
What must happen for Belavia to fly to Crimea? First, there must be
political
recognition of Crimea as part of the Russian state
- stressed the head of the airline.
There will be a political decision - we will look. Why? Because there are still commercial issues. If you look at the history of our flights to Crimea. At that time it was the Ukrainian Crimea. We flew intermittently. We fly, we do not fly. That is, there are passengers, then there are no passengers. Then there, at the airport, the prices were raised - we do not fly, reduced - we fly
- he said.
Cherginets explained that before the start of the COVID-19 pandemic, Belavia operated approximately 150 flights to Russia. Today Belavia operates only 12 flights a week to the Russian Federation. He complained that Russian officials are restricting the activities of an airline from Belarus. At the same time, he expressed the hope that the aforementioned communication of the heads of state in Sochi will positively affect this issue and the number of Belavia flights to Russia will increase.