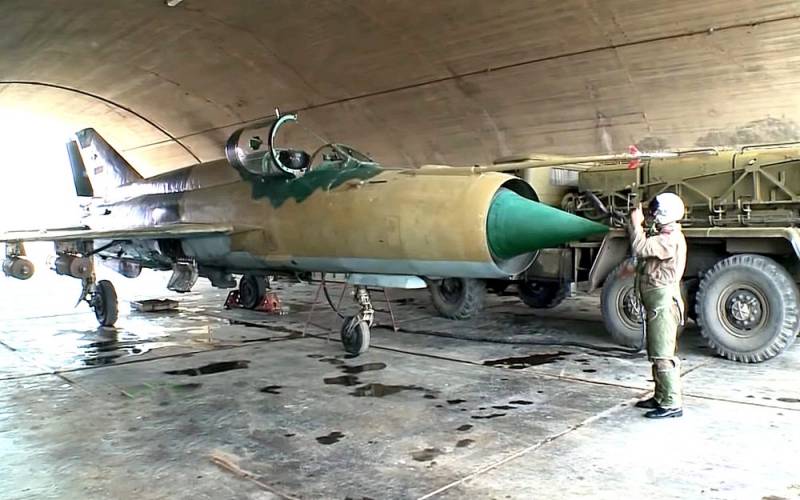 On May 29, 2021, at the military parade of the Libyan National Army at the Benin base in Benghazi, a MiG-21 fighter crashed. Pilot, war hero, Air Force Colonel Jamal bin Amer was killed.
The tragedy took place in front of the astonished audience and was captured on video. The solemn event was supposed to be the most spectacular and grandiose event, raising patriotic feelings. The army of Marshal Khalifa Haftar has already confirmed that they have lost a combat aircraft and a pilot.
Journalist Babak Tagway said in his Twitter account that the victim in 2013-2019 participated in dozens of operations against jihadists associated with Al-Qaeda (a terrorist organization banned in the Russian Federation).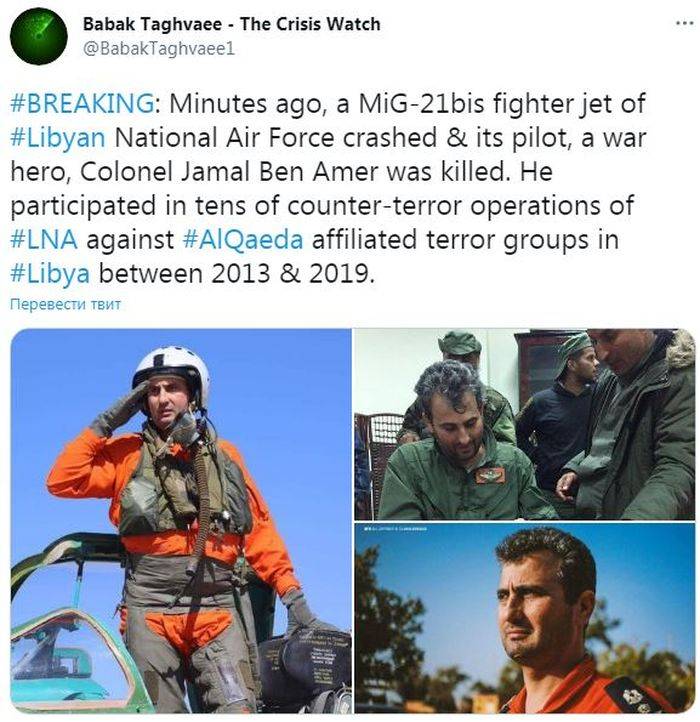 I sadly learned about the death of Colonel Jamal bin Amer, the most prominent pilot of the MiG-21 fighter of the Libyan National Air Force, whose name frightened all jihadists in Libya
- wrote the journalist, attaching photos of the pilot during his lifetime to the publication.
The reasons for the crash are not yet known. At the same time, several factors cannot be ruled out that could lead to what happened. Even the unpretentious Soviet
technique
has its own resource. In addition, the manifestation of childishness also cannot be denied. There is a possibility that the pilot could try to show off in front of other military personnel, performing some kind of aerobatics or approaching too low to the ground. Such actions are not uncommon in the armies of the Arab countries and in the same Libya.
For example, the day before, during the rehearsal of the aforementioned parade, the Mi-24 LNA combat helicopter made an extremely dangerous maneuver. It flew at high speed at a low altitude over the passing stands and lighting poles of military equipment columns.