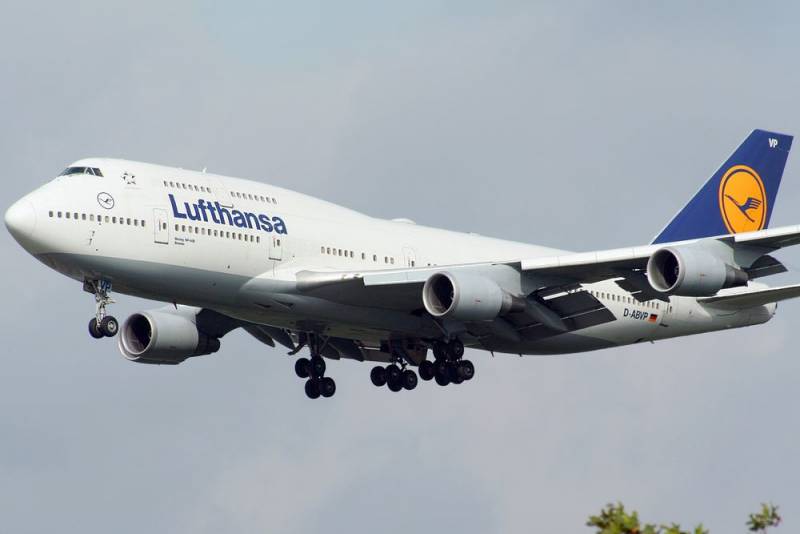 The largest air carrier in Europe, the Lufthansa Group, received permission from the Russian authorities to operate seven flights a week to Moscow (Domodedovo) and four to St. Petersburg (Pulkovo) on re-routes. Now its airliners can fly around Belarus when flying to and from the Russian Federation, as reported on May 29, 2021
TASS
representative of the aviation concern.
All airlines belonging to the Lufthansa Group are currently avoiding Belarusian airspace. <…> The change of routes was approved by the authorities
- she explained to the agency.
It should be noted that the airline also includes: Austrian Airlines, Tyrolean Airways, Swiss International Air Lines, Swiss European Air Lines, Edelweiss Air, Lufthansa Regional, Air Dolomiti, Eurowings, Lufthansa CityLine, Germanwings, Lufthansa Cargo.
May 27 Russian aviation authorities
not allowed
flight Vienna - Moscow by Austrian Airlines (part of the Lufthansa Group) on an alternative route bypassing the Belarusian airspace. A similar fate befell the Paris-Moscow flight of Air France (part of the Air France-KLM holding).
The next day, the Russians issued a permit to Austrian Airlines to operate a Vienna-Moscow flight on a new route, i.e. bypassing the sky of Belarus. On May 29, Air France resumed flights from Paris to Moscow.
We remind you that on May 23, at the Minsk airport, the board of the Irish low-cost airline Ryanair, flying from Athens to Vilnius, made an emergency landing due to a possible mining operation. After the plane landed, law enforcement officers detained the ex-editor-in-chief of the Telegram-channel NEXTA (recognized as extremist in the RB) Roman Protasevich, who was on the wanted list (included in the RB in the "List of organizations and individuals involved in terrorist activities"). This caused a stormy and in some places not entirely adequate reaction in Europe.