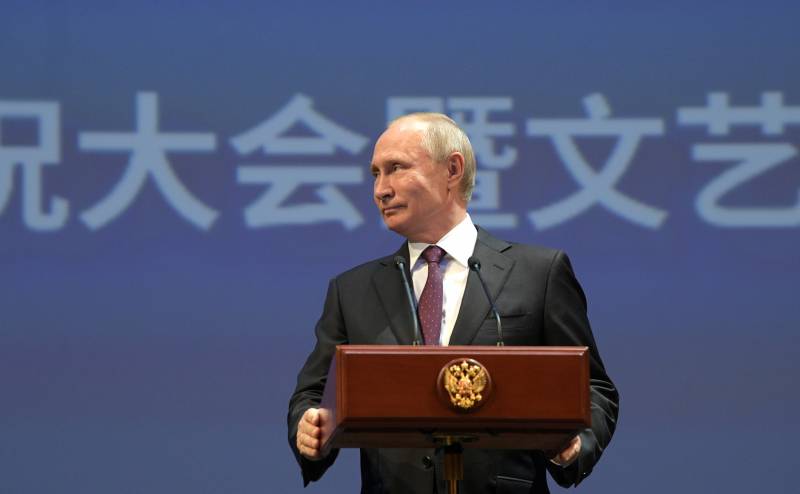 Visitors to the website of the American newspaper The Washington Post reacted violently to an article on Russian-Chinese relations, which once again promotes the idea of ​​the need to drive a wedge between Moscow and Beijing, exploiting the contradictions between the two powers.
Reader comments are selective. All opinions presented here belong only to their authors.
This is a stupid article, because if Russia and China know that the United States wants to knock them head-ons, then this plan has already failed. Does the author of the article consider everyone to be fools? Why would China, which has found itself in a difficult relationship with the United States, also attack Russia?

- Tip Top is surprised.
[...] Russia is simply insignificant, and its real strength lies only in cyber attacks and disinformation. [...] And in the foreseeable future she will arrange a sale of everything that she has of value, trying to regain her own global significance

- Reader KT4963 answers the previous user.
I can't help laughing while reading this article. […] It cannot be denied that China poses a great threat to America and the world in general because of its power. And the US really has room for maneuver in their [RF and PRC] mutual distrust in order to turn something in their favor. However, speculation that America can effectively drive a wedge between them and possibly contain China by working alongside the Russians is highly contrived. In the end, both countries see the United States as a sworn enemy and are interested in further weakening American dominance on a global scale. […] Biden's summit with Putin will not bring any significant results […], let alone reach any (secret) consensus on containing China. America would be better off focusing on China without weakening the pressure on Russia. Confronting two at once is undoubtedly difficult, so the United States cannot act alone, it needs a broad international coalition of democracies

- says lifehacker88.
People familiar with history know that China is capable of attacking Russia. It's just a matter of time. […] China is playing a long game. He has a habit of taking over neighboring territory inch by inch. With Putin nearly defeating his domestic enemies, expect him to return to "normal" relations with the US and focus on securing his southern flank. He has no other choice. Otherwise, it is Russia that will be China's backyard, and not vice versa.

- pointed out MO2WP.
I think that Putin and Xi are as much "best friends" as Stalin and Hitler were in their time. That is, it has always been and is a relationship from the series "easy came, easy left" - friendship in which you constantly have to look around to see where the hidden dagger may come from [...]

- picked up the reader rlippa, exploiting a popular historical myth in the West.
I doubt anyone really believes that China and Russia are friends. But "
policy
creates strange alliances. " The article provides reasons why they should fear each other, but this is by no means the same as being enemies. […] China and Russia are clearly cooperating in many areas. And it seems that the reason is the need to fight back the States
- reflects Political_Peter.
Unlike the United States, Russian cities don't look like they've already been invaded by the Chinese.

- ironically remarks Vadim Z.