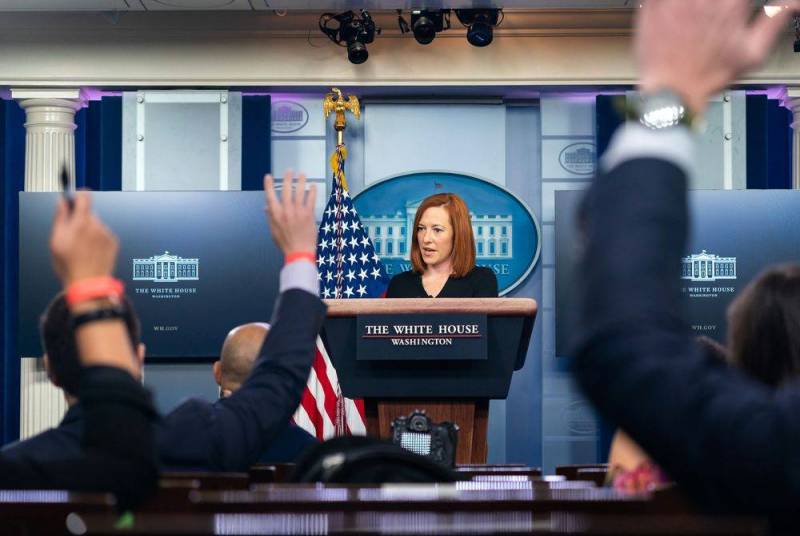 Washington decided to intensify sanctions pressure on the "Lukashenka regime", White House spokeswoman Jen Psaki said on May 28, 2021.
On June 3, restrictions on nine enterprises in Belarus, previously lifted by the United States, are to be resumed. Currently, the US Treasury is studying the possibility of introducing personal sanctions against Belarusian officials ("key figures of the regime"), which will still have to be approved by US President Joe Biden. In addition, Washington is suspending the 2019 air services agreement with Minsk.
Psaki clarified that these measures are being taken to put in place and then bring to justice the authorities of Belarus, as well as to demonstrate solidarity to the US allies and support for the Belarusian people. Washington called on Minsk to urgently release all "
political
prisoners "and start a dialogue with the" leaders of the democratic forces "for the earliest possible early" fair elections "of the head of state under the supervision of the international community. She explained that the US reaction was related to the emergency landing of the plane of the Irish low-cost airline Ryanair on May 23 in Minsk and the detention by the Belarusian authorities of the former editor-in-chief of the NEXTA Telegram channel Roman Protasevich.
At the same time, the US State Department issued a warning for travel to Belarus, and the US Federal Aviation Administration (FAA) warned air carriers about the need to exercise "extreme caution" when flying over Belarus.
Note that the "leaders of the Euro-Atlantic movement" from Kiev, on May 26, before the decision of the European Union,
stopped
air communication with Belarus. At the same time, it is alarming that it is Ukraine, neighboring with Belarus, that has the greatest experience in the world in destroying flying airliners with people on board with their missiles. Therefore, the warning from the United States, apparently, is worth heeding, since the Americans would not have been in vain to touch upon such a sensitive topic as flight safety.