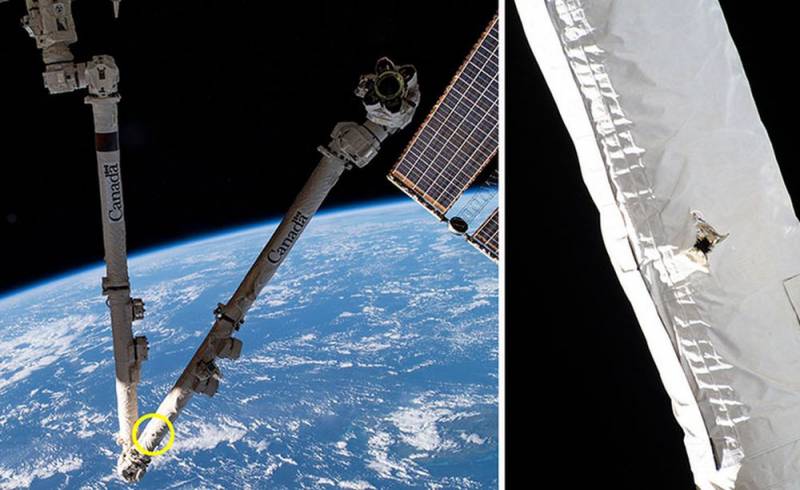 The debris in our planet's orbit poses a threat to the International Space Station. On May 28, 2021, the Canadian Space Agency (CSA) reported that its Canadarm-2 mobile servicing system (manipulator) on the ISS received a hole.
The Canadians clarified that the hole was discovered on May 12 during a routine inspection of equipment. CSA and NASA personnel photographed the area of ​​the manipulator in which the object fell. The blow fell on the heat-protective coating, the site is localized and should not interfere with further work.
Canadarm-2's activities are of great importance. It was sent into orbit in 2001. The ISS was assembled and serviced using a manipulator. It moves equipment and cargo, helps cosmonauts / astronauts work in outer space, and maintains equipment outside the ISS.
Note that the above incident with Canadarm-2 was another such case, when the ISS gets a hole due to passing space debris. Moreover, this manipulator is a very necessary and useful mechanism. For example, at the end of July 2019, thanks to him, the Cargo Dragon spacecraft of the American company SpaceX successfully docked with the ISS.