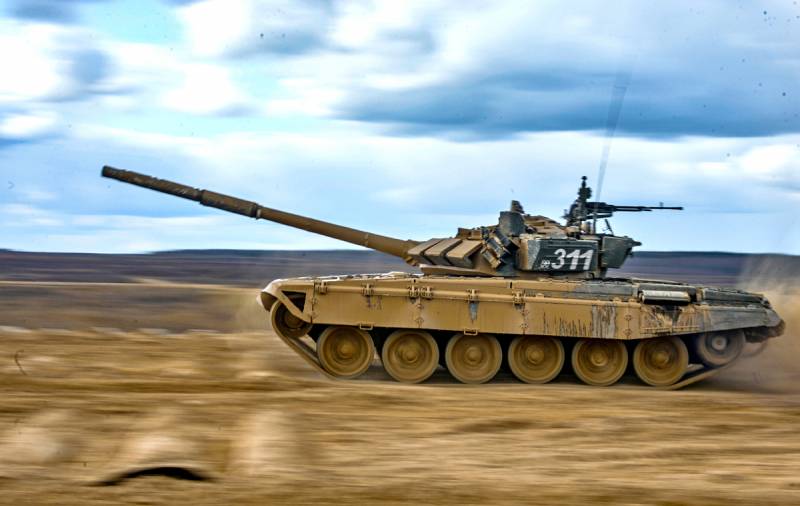 Uralvagonzavod has started creating the first prototypes of the Shturm heavy shock robotic complex. About it
RIA News
two sources in the military-industrial complex said at once.
Recall that the RTK "Shturm" is intended for combat in urban environments. The vehicles will operate both in the combat formations of subunits and autonomously carry out the assigned task. In particular, the RTK will be used to destroy long-term firing points and anti-tank nests of the enemy.
According to one of the sources, the complexes are based on the chassis of the T-72B3 tank. At the moment, work is underway to create a mobile command post and directly combat vehicles with various combat modules for testing.
For example, Shturm's arsenal will have a module with a 125-mm shortened smooth-bore gun. This design is due to the specifics of the use of a combat vehicle. In urban areas, a high range of fire contact is not needed, so a short barrel will not affect the effectiveness of hitting targets, but will make the complex more mobile in conditions of narrowness and blockages.
The second interlocutor of the agency spoke in more detail about the range of weapons for future robots. So, a promising heavy RTK can be equipped with a block of rocket-propelled flamethrowers "Shmel", paired 30-mm automatic cannons and even 220-mm thermobaric unguided projectiles. At the same time, he stressed that the robot itself will receive serious protection from the enemy's anti-tank weapons.