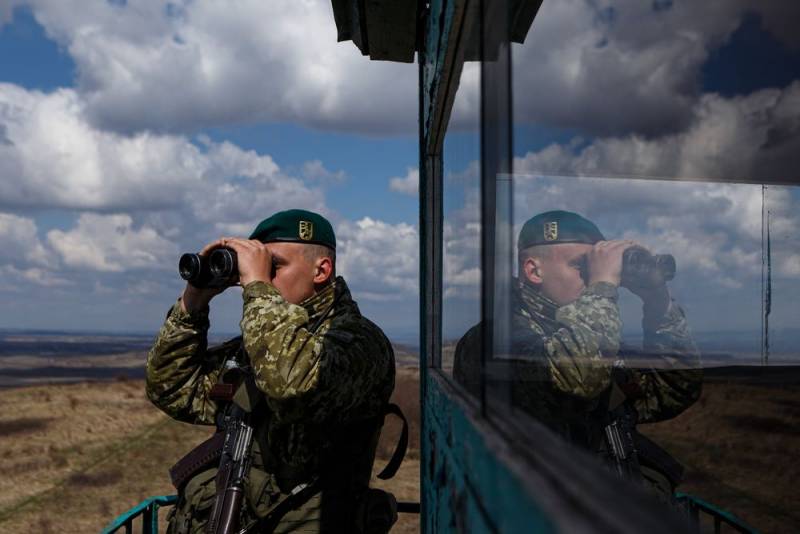 The creation and arrangement of fortifications on the land section of the Ukrainian-Russian state border has ceased. The Ukrainians stopped digging anti-tank ditches and erecting the "Yatsenyuk wall". About this on May 27, 2021 in an interview
RIA News"
said the first deputy director of the FSB of the Russian Federation, head of the Border Service Vladimir Kulishov.
The head of the Russian border department noted that Kiev had primitive problems with financing the project, so the disbursement of funds by the Ukrainian colleagues stalled. The money ran out, and with it the engineering work.
Last year, the Ukrainian side did not carry out active construction work, which is most likely due to insufficient financing of the project.
- explained Kulishov.
This information runs counter to those bravura
data
, which at the beginning of this month were brought by the head of the State Border Service of Ukraine (State Border Guard Service) Serhiy Deineko. During an interview with RBK-Ukraine "(the site is blocked on the territory of the Russian Federation), he reported that on the land border with Russia, with a total length of 1974,04 km, there are already 400 km of anti-tank ditches, 330 km of a rock road, 100 km of a metal fence and 70 km barbed wire.
Deineko added that in the Kharkiv region the work is at the final stage, in the Chernihiv region the previously planned activities continue. He clarified that after the design stage, engineering work will begin in the Sumy region. In 2021, they plan to spend UAH 338 million. They want to complete the project by 2025, spending a total of UAH 2,5 billion.