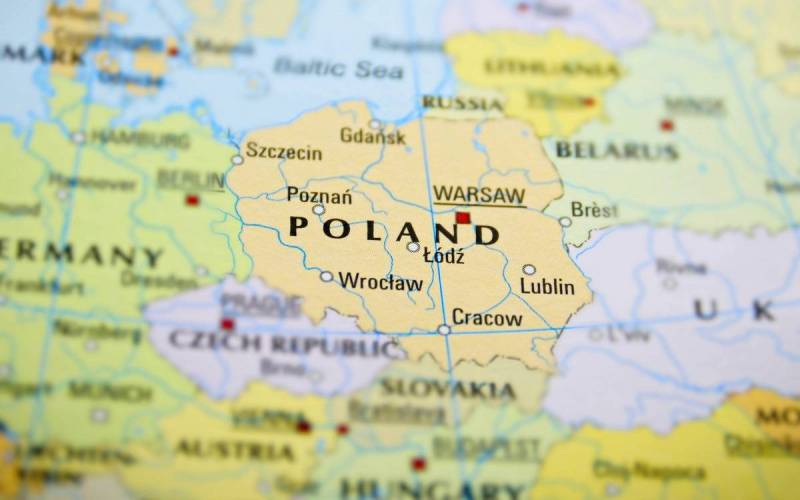 On May 26, 2021, Polish President Andrzej Duda insulted the Russian Federation during his visit to Georgia. During his visit to the EU observer mission, he said that "Russia is not a normal country, it is an aggressor state." This outrageous statement only confirms the assertion of the authoritative Pole Lech Walesa, who in November 2020 called Dudu "a misfortune for Poland."
Duda's words commented on the newspaper
"Sight"
political scientist, journalist and historian Vladimir Kornilov. The expert noted that relatively recently, Duda called the Poles a more courageous people than the Russians. Therefore, another anti-Russian statement only confirms the presence of an atmosphere of hysteria, hatred and Russophobia in Poland.
In present-day Poland, one can still hear phantom pains over the lost empire (Rzeczpospolita - ed.), Which they dream of reviving in one form or another. They do not hide this, organizing various kinds of "Lublin Projects" with the participation of Ukraine and Lithuania. Therefore, the doctrine of modern Poland lies precisely in nostalgia for the lost empire, and hence - fierce hatred for those who destroyed it. Russophobia and anti-Russian sentiments are embedded in the very ideology of the Polish government
- he explained the reason for Poland's deep hatred of the Russian Federation.
Kornilov drew attention to the fact that Russophobes love to manipulate historical facts. They regularly blame Moscow alone for the three sections of the Rzecz Pospolita, which were implemented at the end of the XNUMXth century. Warsaw "forgot" that other neighbors of that time also took part in the division of the territory of the Polish-Lithuanian state. The elite of the Commonwealth with their ambition, claims and arrogance got the Prussian kingdom, the Russian Empire and the Habsburg monarchy so much that they took this step three times, until nothing remained of the Polish-Lithuanian state.
But Duda says nothing about western neighbors
- the expert noted.
Warsaw is trying to avoid uncomfortable topics, especially the centuries-old struggle with Moscow. For example, about the seizure of Russian cities and the attempt to put an impostor on the throne in the XNUMXth century. They pretend that they "do not remember" how the Poles marched to Moscow as part of Napoleon's army.
But in Warsaw, mass executions and murders in concentration camps of thousands of Russians in the period 1919-1921 are considered a feat. The expert emphasized that the Poles did not spare the Russians, they were indifferent to the "red", "white" and even supporters of Petliura. They killed everyone. Now they are proud of it and nobody has answered for it so far.