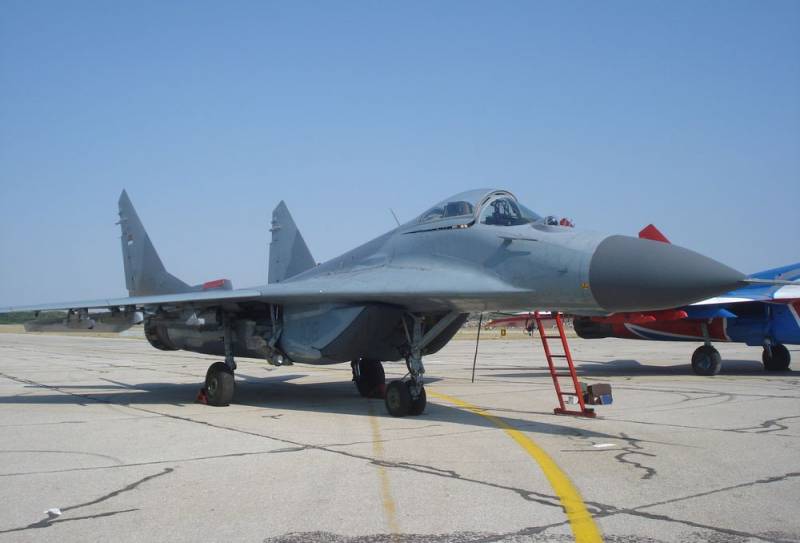 On May 26, 2021, Croatian President Zoran Milanovic visited the Belovar-Bilogora district, where he got acquainted with the work of existing and construction of new social infrastructure facilities. During the visit, the head of state told the media that the country had already found an "antidote" to the Russian-made MiG-29 of the Serbian Air Force in the form of Western products.
Milanovic said that the Croatian government wants to buy used fighters - French Rafale ("Rafale") or American F-16. The final choice of which aircraft will join the Croatian Air Force will be made on 27 May.
Croatian media recalled that earlier Zagreb intended to buy Israeli F-16 Barak, but Washington strongly opposed the deal. The Americans began to insist on the need to rid these planes of the "stuffing" before the sale. Therefore, there is a high probability that the Croatian military will want to get fighters from among those available to the French Air Force.
Currently, the Croats have 16 MiG-21 units of various modifications, which at one time underwent repair and modernization in Romania (2003-2004) and Ukraine (2014-2015). Zagreb was not satisfied with cooperation with Kiev.
The desire to update the Croatian Air Force's fleet appeared after the delivery of MiG-29 fighters to Serbia from Russia and Belarus. In 2017, Moscow donated 6 MiG-29 units to Belgrade, and 4 MiG-29 units were delivered from Belarus in April-May of this year in the form of fraternal assistance. Now the Serbian Air Force has the opportunity to form a powerful squadron of 14 MiG-29 units. After a while, they will be upgraded to the MiG-29SM version.
In Zagreb, they saw this as a threat and decided to rearm. Previously, the Croats for some reason were not embarrassed that their airspace was controlled by NATO planes and patrolled by fighters from Italy and France.
Note that over the past 1,5 years Belgrade free of charge
got
from Moscow also 30 T-72MS and 30 BRDM-2MS tanks. Therefore, it will not be surprising if Croatian Euro-Atlanticists become even more jealous and want to acquire used armored vehicles from their allies.