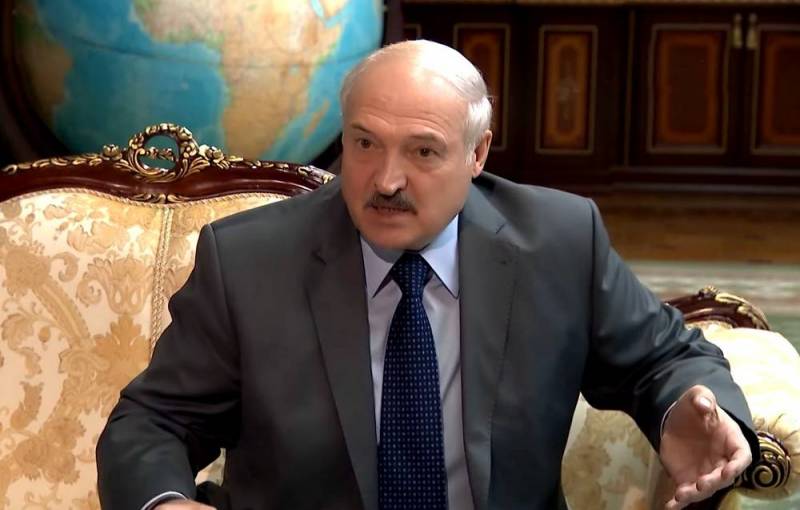 The issues of Belarus should be discussed not in Switzerland, but in Minsk. The head of the Belarusian state Alexander Lukashenko said this on May 26, 2021 during a conversation with parliamentarians and representatives of government bodies.
Lukashenko noted that ill-wishers have moved from organizing riots to economic strangulation of Belarus. He drew attention to the fact that the agenda of the meeting of the presidents of Russia and the United States, Vladimir Putin and Joe Biden, will accordingly also consider the Belarusian problems. Therefore, he invites the leaders of the two great powers to hold a summit in Minsk.
I want to invite publicly. If they want to discuss the problems of Belarus, let them come to us. I will meet them with dignity, both. Let's sit down and discuss all the problems. I will even listen to all the nasty things that Psaki will write to him (Biden - ed.) In order for him to tell me. The conversation will be frank. And sitting in Switzerland and teaching Putin about the problems of Belarus is ridiculous
- pointed out Lukashenka.
In his words, "Putin is in the subject" of the situation in Belarus, but Biden is hardly well versed in what is happening. Lukashenka has no doubts that the Russian leader will fly to Minsk with pleasure. As for the American leader, the President of the Republic of Belarus is not sure - "maybe he will take a risk." He promised that the Belarusian side will provide security corresponding to the level of persons.
We can easily land a plane. We have a strip (applause from those sitting in the hall - ed.) ... Two stripes, any one will sit. We will raise the fighters and escort them from the border with Poland
- he explained.
Lukashenka promised to organize an escort with the help of three fighters, and to land the No. 1 aircraft in Minsk. He clarified that two fighters will fly on the sides, and the third behind. If it is necessary to insure against a possible shot from MANPADS, they will ensure safety from below, so that the plane with the American president gets safely. Belarus will give a warm welcome, he summed up.